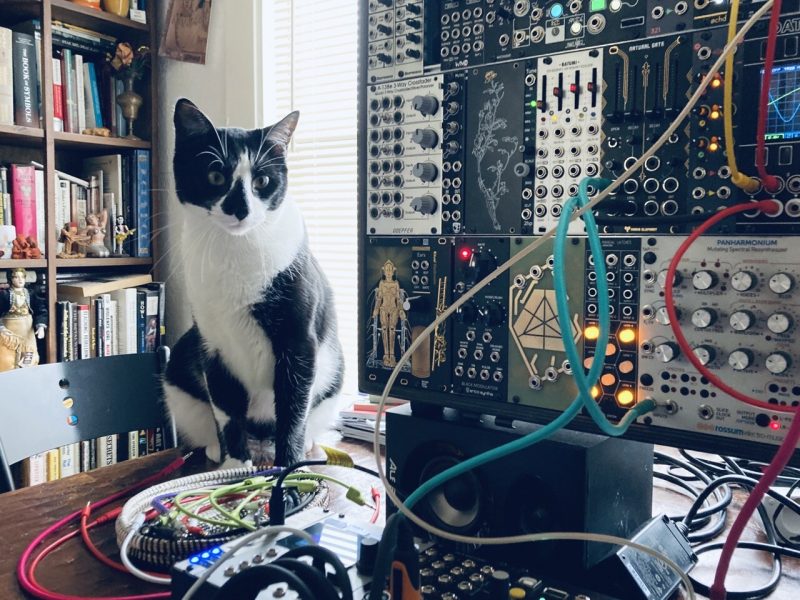 Bucky poses handsomely next to an impressive modular system. We see many familiar modules, including Mr. Grassi, the Rossum Panharmonium, Erica Synths, Mordax DATA, and more. Bucky is certainly going to have some fun exploring these modules.
From our good friend alphastare via Mastodon
Are we doing cats and synths, is that a thing here? Let's go!
Meet Buckminster aka "Bucky"!
He also has a sister who I'll introduce soon.
#cats #catstodon #JoinIn #catsofmastodon #catsandsynths #kitties #ModularSynthesizers #Eurorack #Synthesizers
"Cats and synths" will always be a thing for us on every social-media platform, and we look forward to meeting Bucky's feline sister.