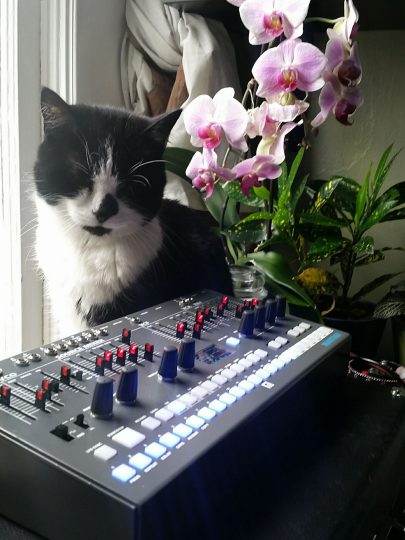 Carmen returns, this time with the new Malekko Manther tabletop synthesizer, courtesy of Julia More, aka The Synth Witch.  A bit on the manther from Malekko's website:
MANTHER is a full featured, tabletop monosynth with an analog signal path, an advanced 64-step digital sequencer and onboard delay. The heart of this beast is a coveted CEM 3340 based VCO IC chip. The analog filter is based on an ssm2044 chip. The Source Mixer allows for total control over the Square, Triangle, Saw, Tri Shape, Noise and Sub levels and waveforms also include individual outputs. Dial everything from heavy basslines to screaming leads to stomping kicks. Manther growls like no other!
You can all of Carmen's appearances on CatSynth via this link.  There is also a little of the Manther in this video from NAMM.