Today marks one year since Trump took office and one year of resistance to current regime (which seems like a more appropriate word than "administration" under the circumstances). To mark the occasion and kick off another year of resistance and civic/political engagement, we at CatSynth took part in the Women's March.
Thousands gathered on a chilly but clear day in San Francisco's Civic Center for a YUGE rally, before marching up Market Street towards The Embarcadero. Here are a few scenes, including a few of the many colorful signs.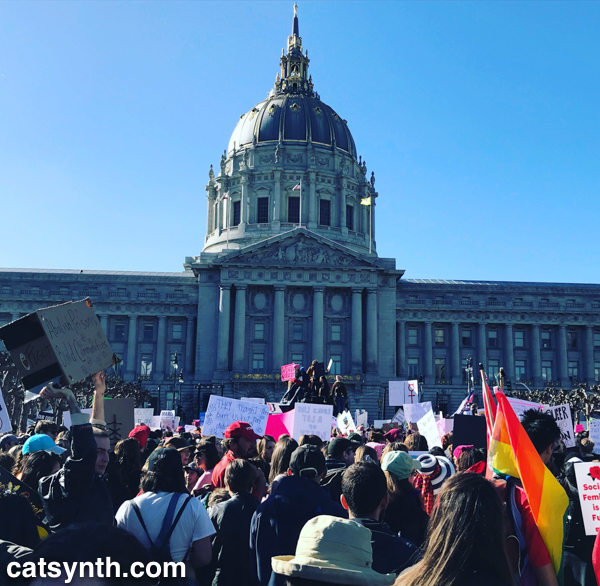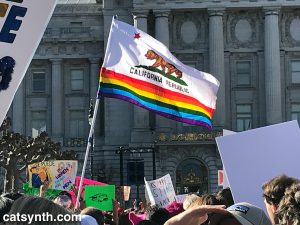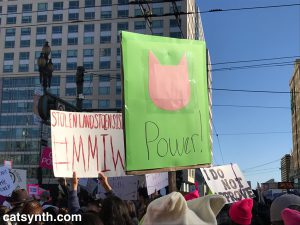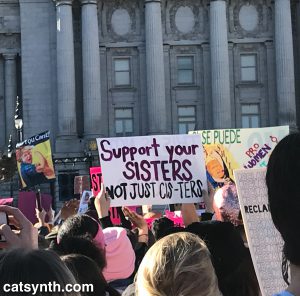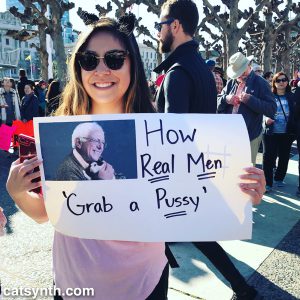 And here is our video documenting some moments from the event.
Marches like this of course just an initial step.  The most important steps will be continued political engagement, especially but not limited to voting in a better set of leaders in 2018.  We will see how things unfold.