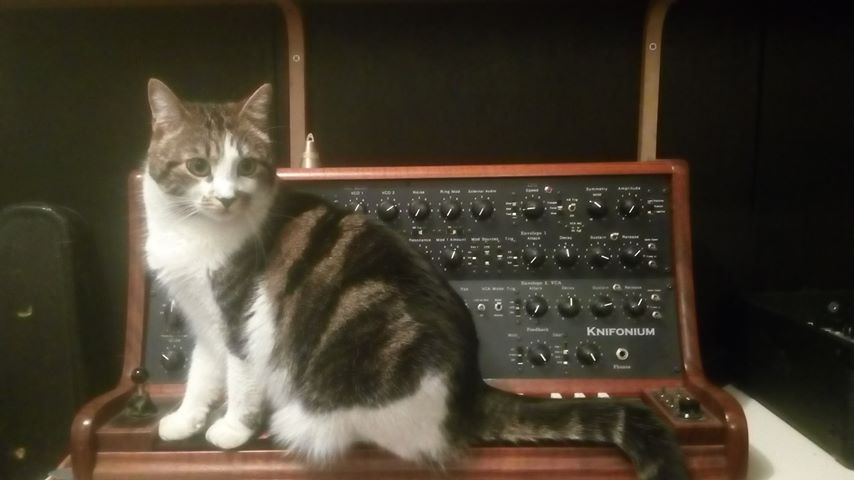 Jackie sits atop a Knifonium synthesizer at Åghström Production Studio in Brussels, Belgium. Submitted by Nicolus Ripitus via our Facebook page.
Exceptional synth under an exceptional pussy cat



We at CatSynth agree on both counts! Jackie is quite regal posing on the synth. And I had never heard of the Knifonium before, but upon visiting the website it sounds quite unique.
Knifonium is a 26 tube monophonic synthesizer with two oscillators, a 4th order ladder filter and a ring modulator.

https://knifaudio.com/knifonium/
Here is a demo of the Knifonium in action.