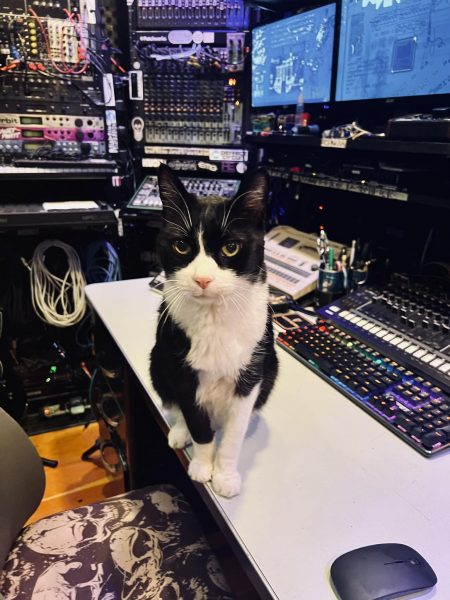 Sascha has reclaimed his rightful place on the desk at Space Kitty Studio. We see the usual array of gear in the background, including sundry instruments from Roland and E-MU Systems, as well as modular.
From Neil Parker of Space Kitty Studio via Facebook.
To see Sascha's other appearances, please follow this link.