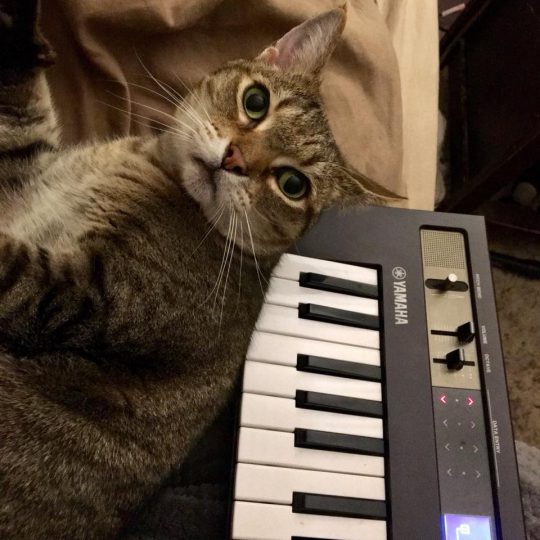 Meet Eli!  Here we seem him posing handsomely next to a Yamaha Reface DX synthesizer.
Eli, like Sam Sam and Luna, is a rescue cat, and is clearly thriving in his home 😺
The "Reface" series is Yamaha's new line modeled on some of their classic instruments, similar to Roland's "Boutique" line.  You can read more about the Yamaha Reface DX here.