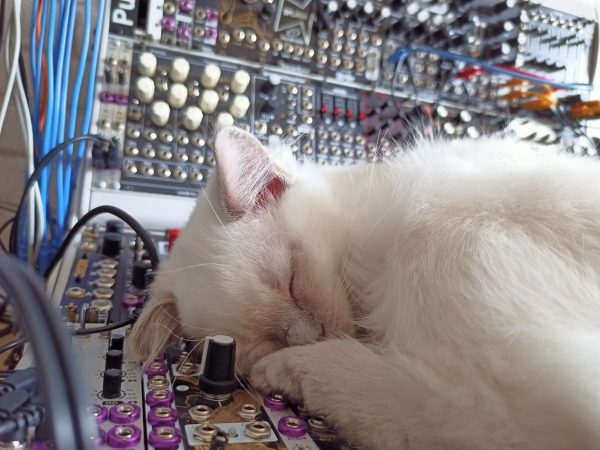 We have another photo of Snowy getting comfortable on the large modular system. Snowy was also featured last week.
From Exit Chamber via Twitter.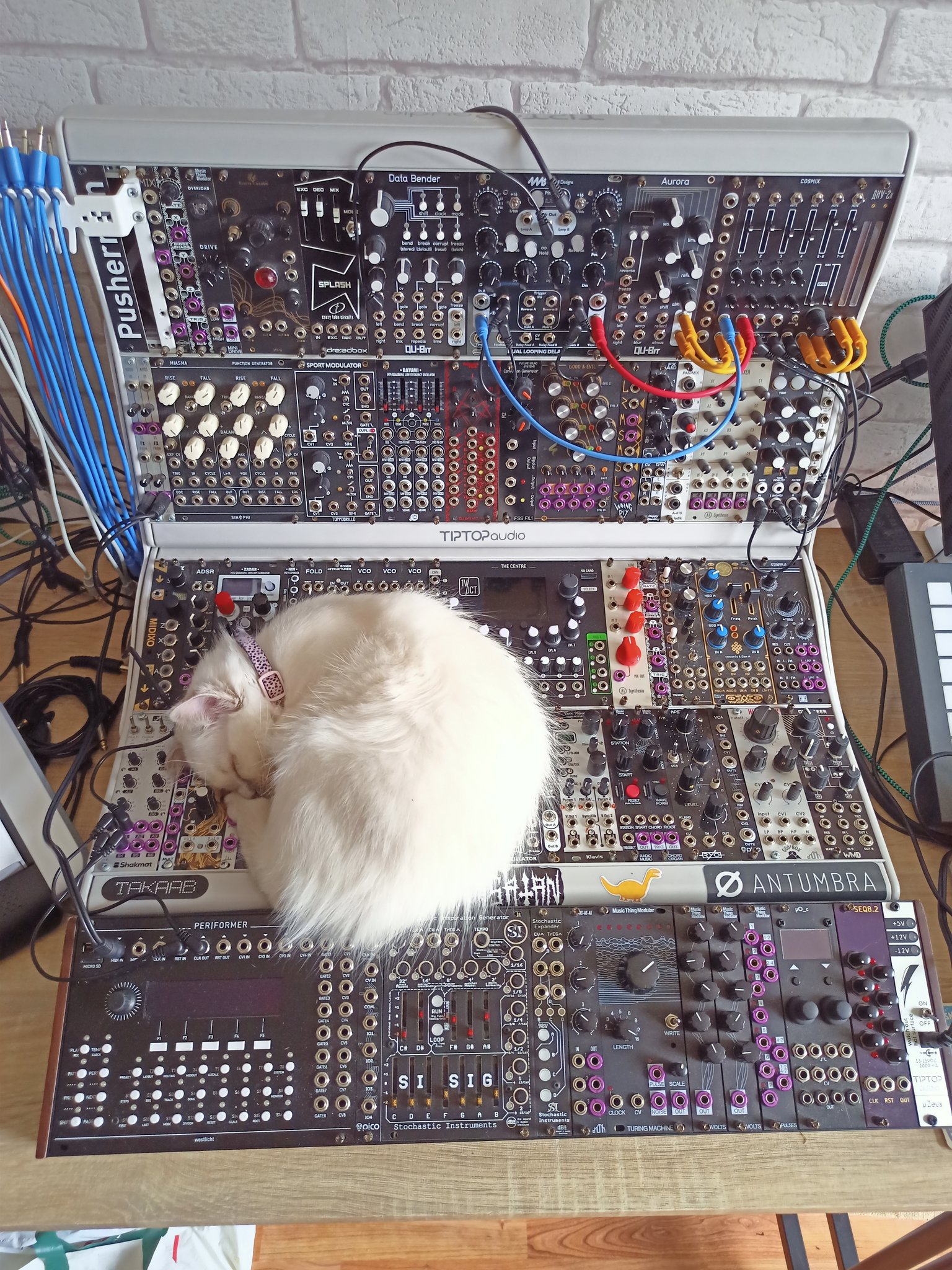 Snowy has found a nice place to nap atop this impressive modular system. In addition to the TipTop Audio case, we see offerings from many module-makers: Music Thing Modular, Dreadbox, Qu-Bit, 4ms, Toppobrillo, Shakmat, WMD, Westlicht, and more.
From Exit Chamber on Twitter.
Really want to make some bleeps and bloops but don't have the heart to move this sleepy fluffball.