In the past 24 hours, we have heard about the passing of two of our heroes, who hailed from different walks of life and even different species. In the first of our two remembrances, we bid farewell to the beloved Tardar Sauce, aka "Grumpy Cat", has passed away. This was posted on Grumpy Cat's official Facebook page this morning.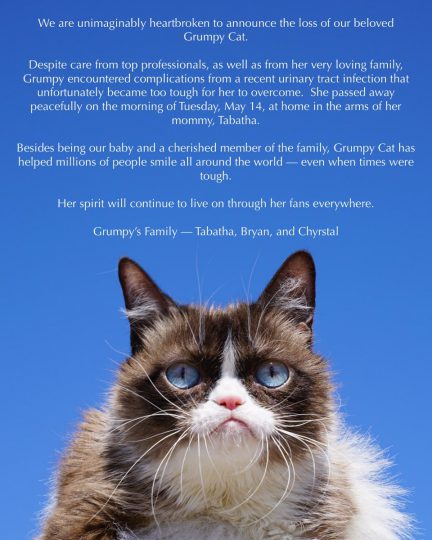 Despite care from top professionals, as well as from her very loving family, Grumpy encountered complications from a recent urinary tract infection and unfortunately become too tough for her to overcome. She passed away peacefully on the morning of Tuesday, May 14, at home in the arms of her mommy, Tabatha.

Besides being our baby and a cherished member of the family, Grumpy Cat has helped millions of people smile all around the world, even when times were tough.

https://twitter.com/RealGrumpyCat/status/1129310647458467840
Tardar Sauce's feline dwarfism gave her face a sunken appearance, that together with her markings always made her look "grumpy" and launched a great many instantly usable internet memes. Even former President Barack Obama channeled Grumpy Cat on at least one occasion.
In reality, she seemed like a very sweet and docile cat, at least in the television appearances that we saw. She became quite the celebrity and her face graced many publications and toys, including this stuffed version of Grumpy Cat that has now sat on my desk at home and three different workplaces.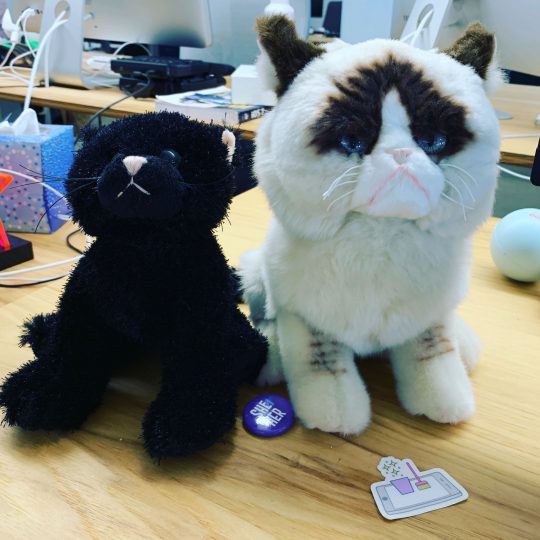 It's always sad when a family says goodbye to a beloved feline companion – it's a pain I know well. We wish Grumpy's human and feline family our thoughts and sincerest condolences for their loss, and will do our part to keep her memory alive.