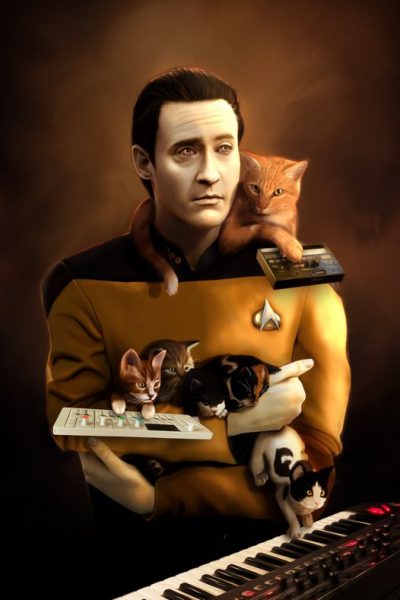 Our friends over at Cats on Synthesizers in Space recently posted this gem featuring Data and a variety of cats and synthesizers.
"There may be a correlation between cats and synthesizers. The need for more research is clearly indicated…"
There is a Korg Volca and a Teenage Engineering OP-1. I'm pretty sure the keyboard at the bottom is from Sequential.