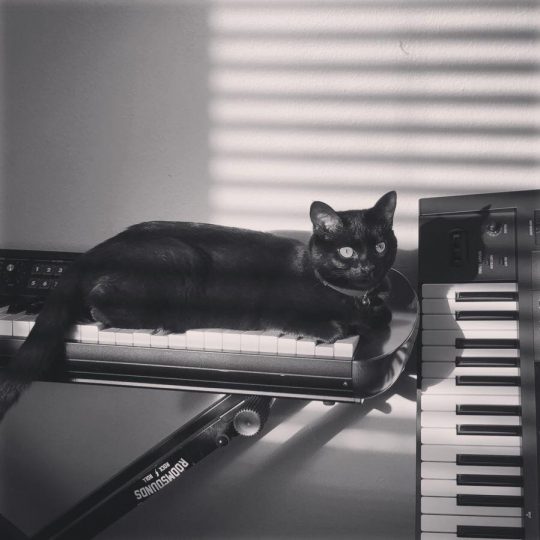 Beautiful black cat Luna strikes a "noir" pose atop one keyboard and next to another.  Submitted by Matthew Vasquez via our Facebook page.  I really like the way the stripes of light play against the keyboards, which in turn heighten the black cat's figure.
This is Luna is not our Luna, but looks so much like her!  You can read our more recent tribute to the late great Luna of CatSynth here.
Identification of the synths/keyboards left as an exercise to the reader.