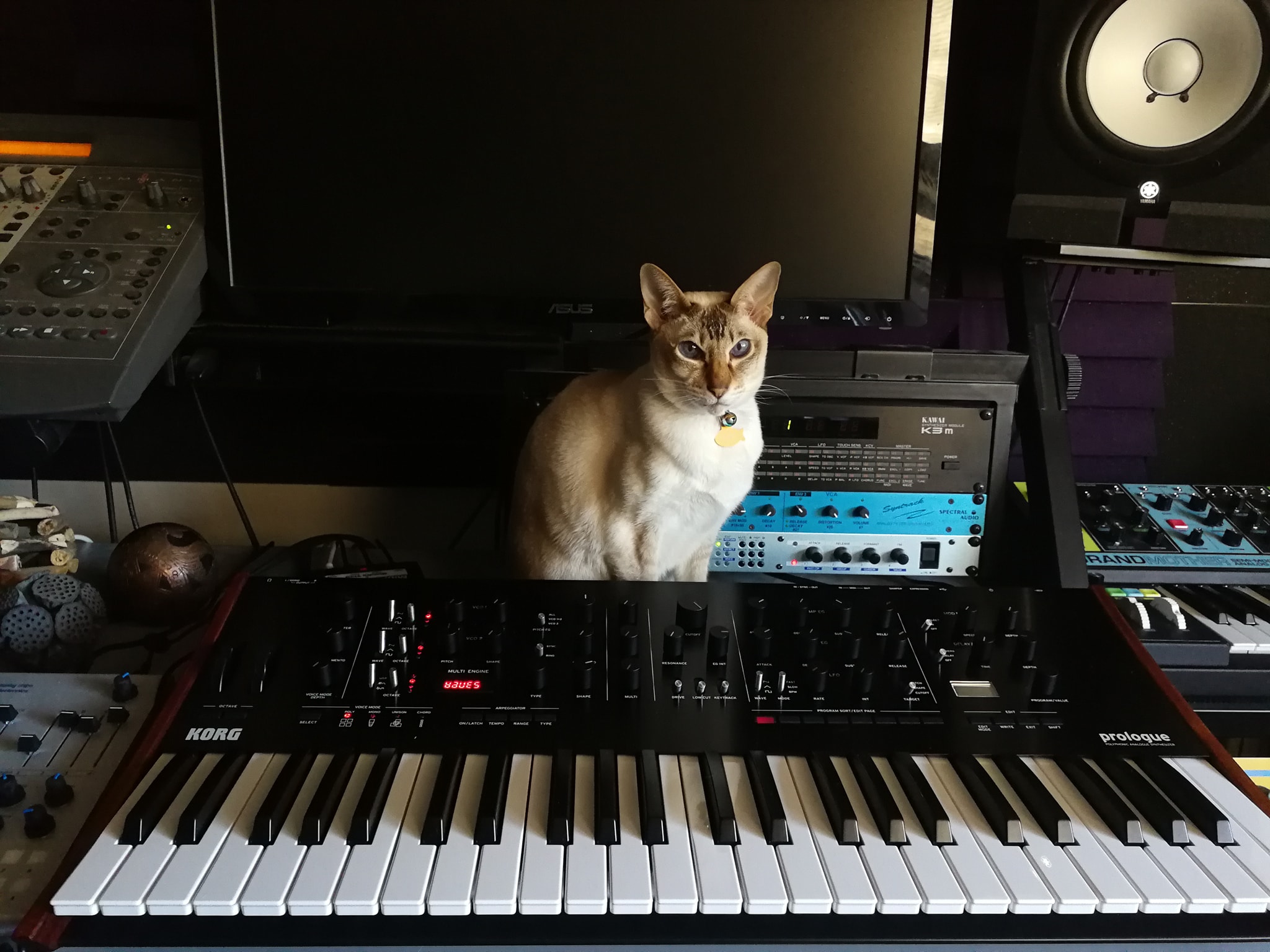 Cat posing with a Korg Prologue synthesizer.  From James Maier on Facebook.
"Stop playing with that and pay attention to meeeee." 
:3
The Prologue is a mixed analog and digital synth, with an intriguing open architecture for the digital oscillators.  You can read on brief NAMM review of the instrument here.