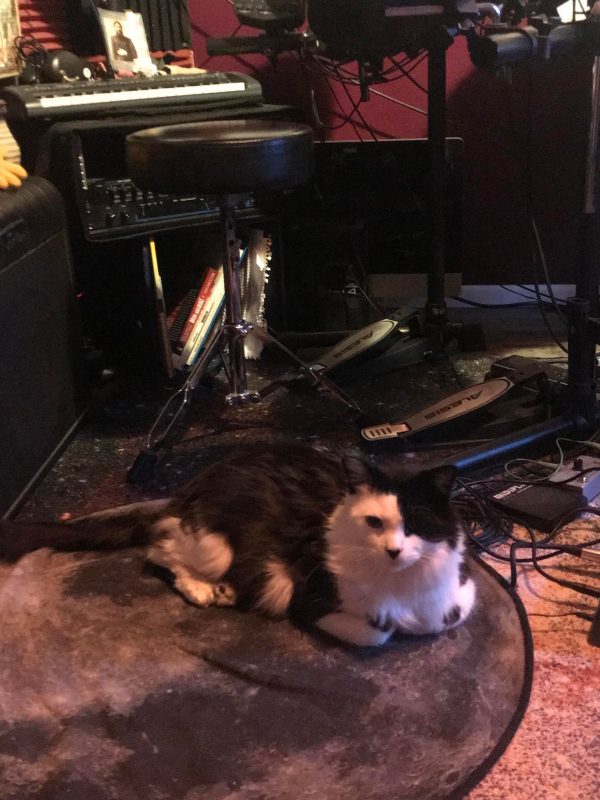 Nicholai sits comfortably in front of a Korg Microsampler and Alesis drum machine and compressor. He also happens to be the brother of Hookah the Cat, whom we have featured many times here on CatSynth.
From Darren Douglas Danahy via Facebook.
Hookah the Cat is always getting on the CatSynth page for playing on my keyboards… Nicolai however, likes to hang out on the other side of the room by the Alesis drums & compressor along with the Korg microsampler, Kustom guitar amp, and Roland guitar synth. He actually likes to take the drumsticks from the area and play with them.
Sounds like Nicolai is becoming quite the drummer in his own way 😹