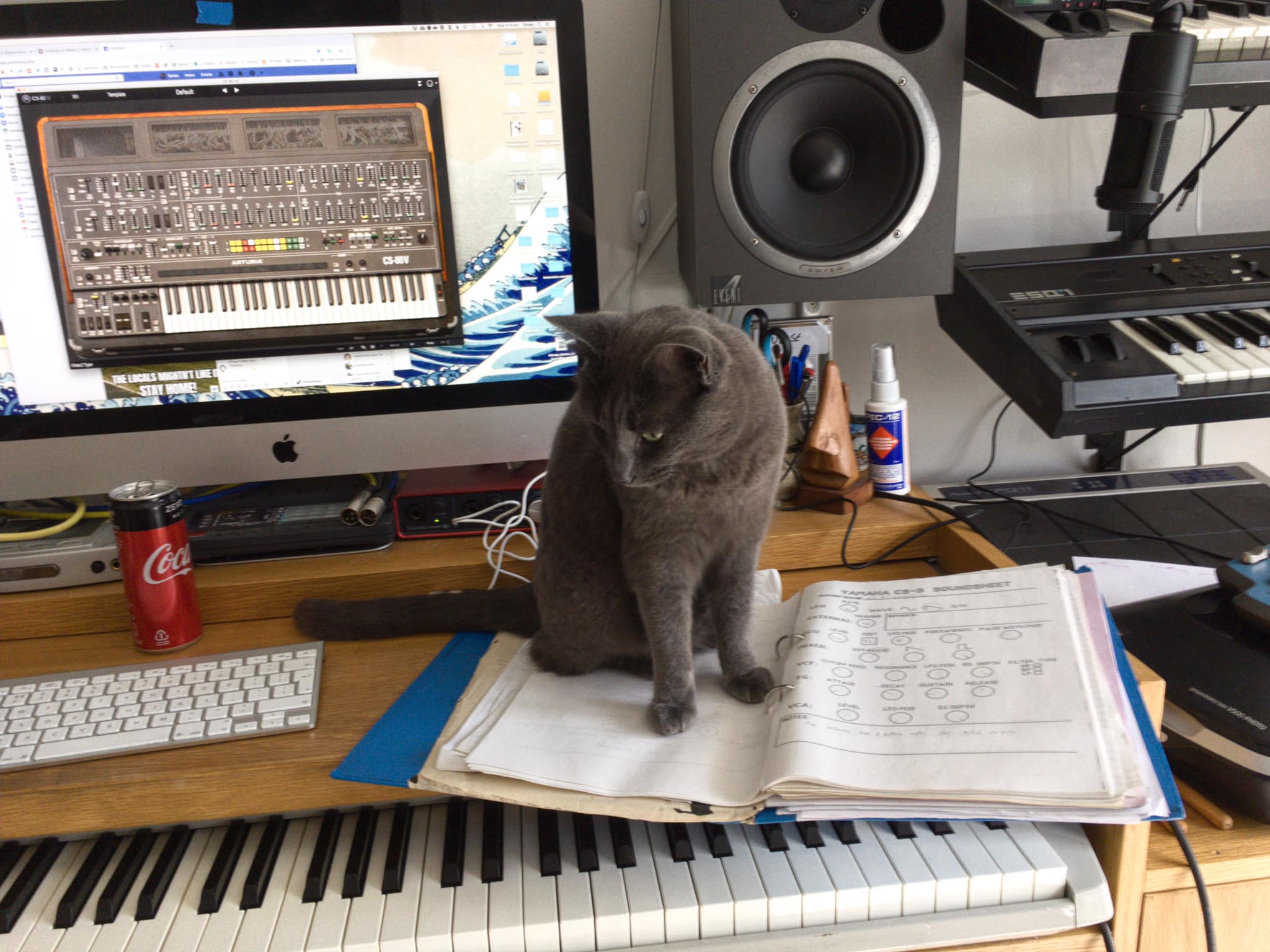 A beautiful gray cat reviews patches for the Arturia CS-80 V. From Tomás Mulcahy via the Arturia V Collection users group on Facebook.
She's reminding me to take a break from the patch sheets!
Our cats are definitely good at reminding us to take breaks, especially in these times.
If you haven't yet done so, please check out our demo/tutorial of the mighty CS-80 V.