Today marks Luna's official birthday.  She turns six years old either today or sometime near today.
I arrived back in San Francisco last night, just in time to celebrate with her, although not at home.  There is (once again) construction at CatSynth HQ, so Luna is staying at her boarding facility until it's over.  I know she will not only be safe there, but she will be doted on and receive lots of love and attention.  When I went to visit her today, she came over to greet me, but then immediately settled down to nap.  But I was able to get some "relaxed" birthday photos.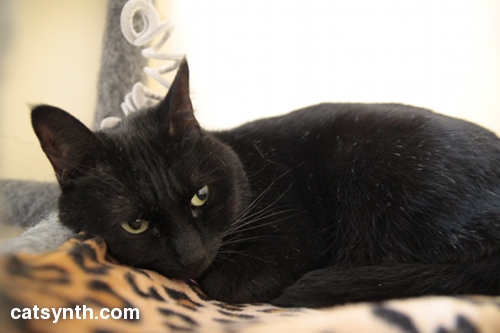 Please join me in wishing Luna a happy birthday!  And thanks to everyone who has already left her comments.