It's the 4th anniversary of Sam Sam's arrival at CatSynth HQ. It's hard to believe it's already been four years, but it's also hard to imagine life here without her.
On December 7, 2016, I brought Luna's ashes home. On that same day, a friend drove up from Southern California to San Francisco to deliver Sam Sam. Quite a transition.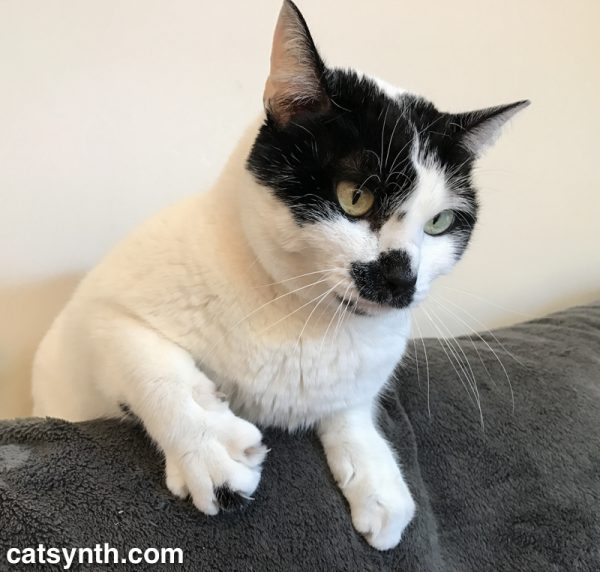 Sam Sam was rather timid at first, spending most of her time under the bed, but coming out to eat but also to explore and give her little characteristic squeaks. It wasn't surprising that she was a little skittish. She was thrust into a completely new place and situation, after a serious of stressful homes. But she soon adjusted and become comfortable, and her goofy and sassy personality blossemed.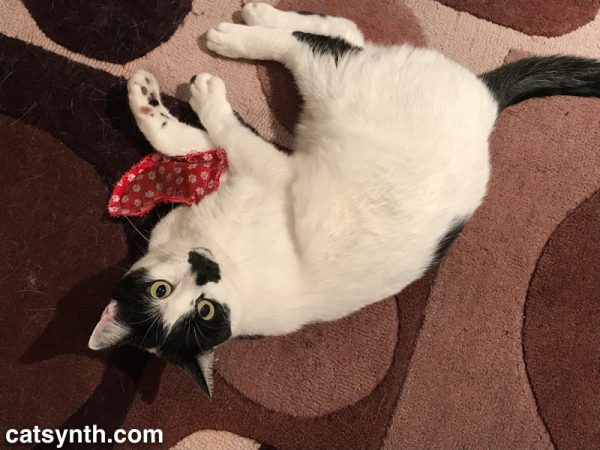 This was a paradise for her, and she loved being spoiled. But in 2019, her world was once again upended with the arrival of Big Merp. She didn't welcome this new "interloper". It has taken a lot of time and work from all of us at CatSynth HQ over the past year, but we got them to the point where they could at least tolerate one another, and now they can even spend time together, if not somewhat warily.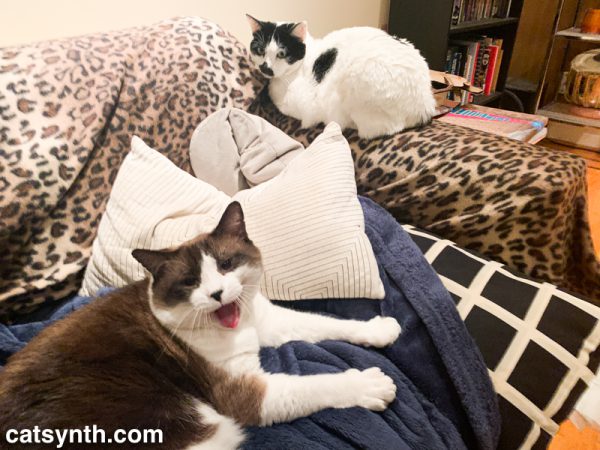 "Little Sam Sam" continues to delight us all with her little voice and her cute antics. We love her dearly.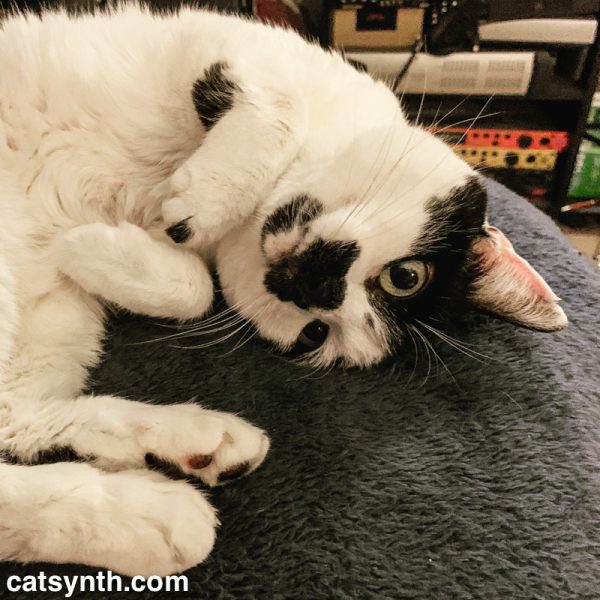 Please join us in wishing Sam Sam a very happy 4th Gotcha Day!