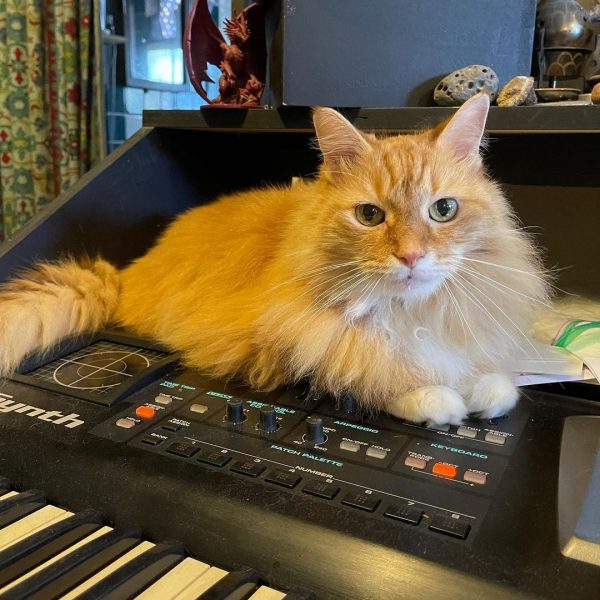 The lovely Willow joins us again, this time showing of a Roland V Synth. From puxflux via Instagram.
You can see Willow's previous appearance here.
The Roland V Synth was, and is, a powerful instrument that combined many of Roland's synthesizer technologies in a programmable and playable package. Most intriguing were the formant synthesis and processing capabilities (at least from my perspective).