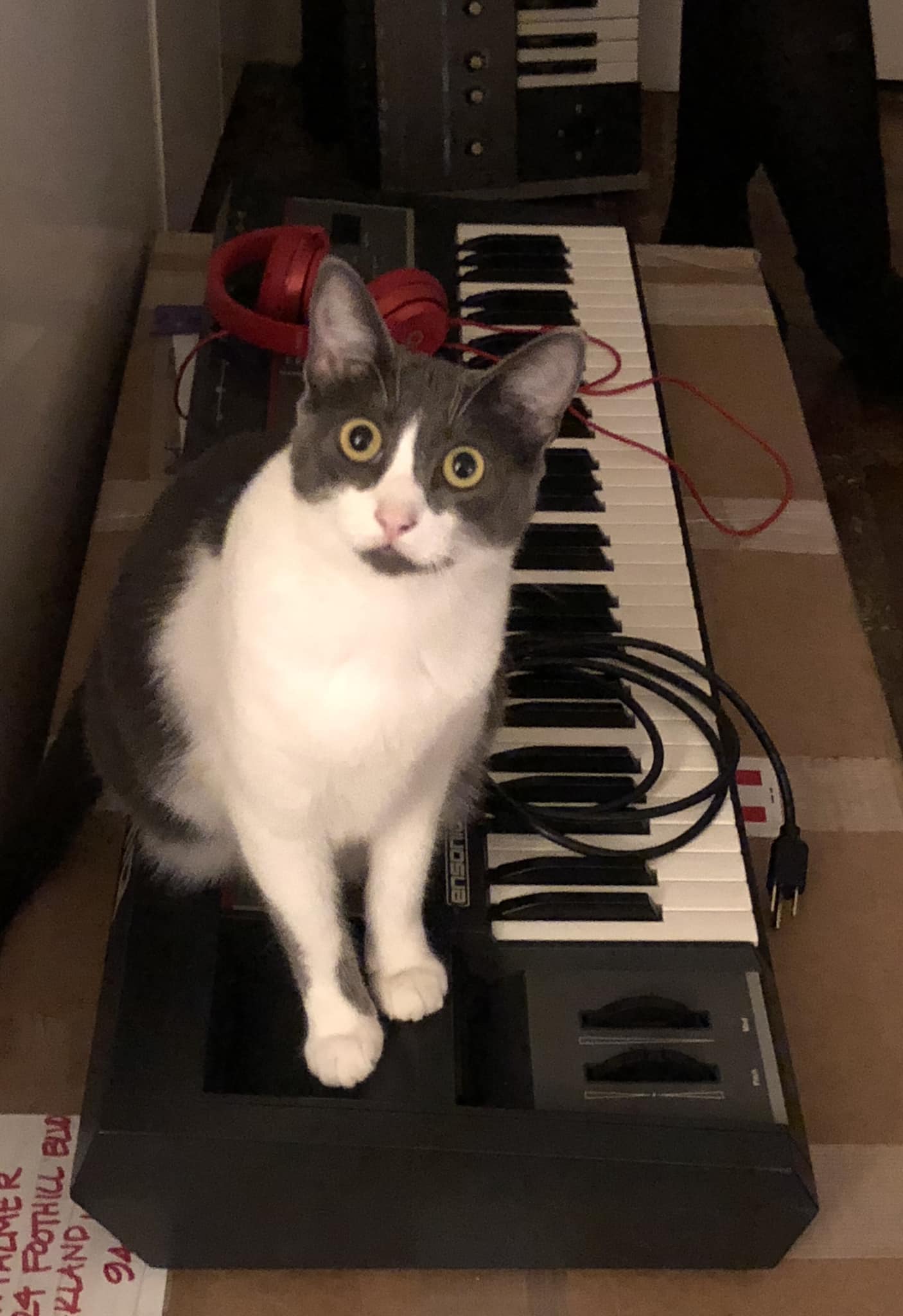 Gracie is back! This time with an Ensoniq SQ-80 synthesizer. From Alsún Ní Chasaide (Alison Cassidy) via Facebook.
It seems that Gracie really likes this particular synth 😸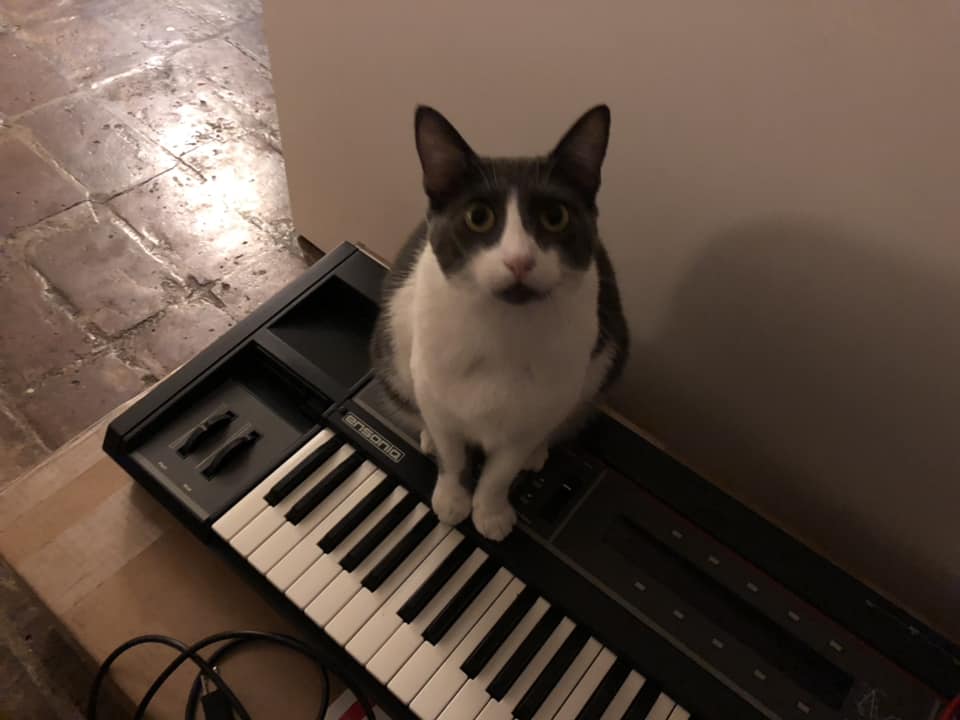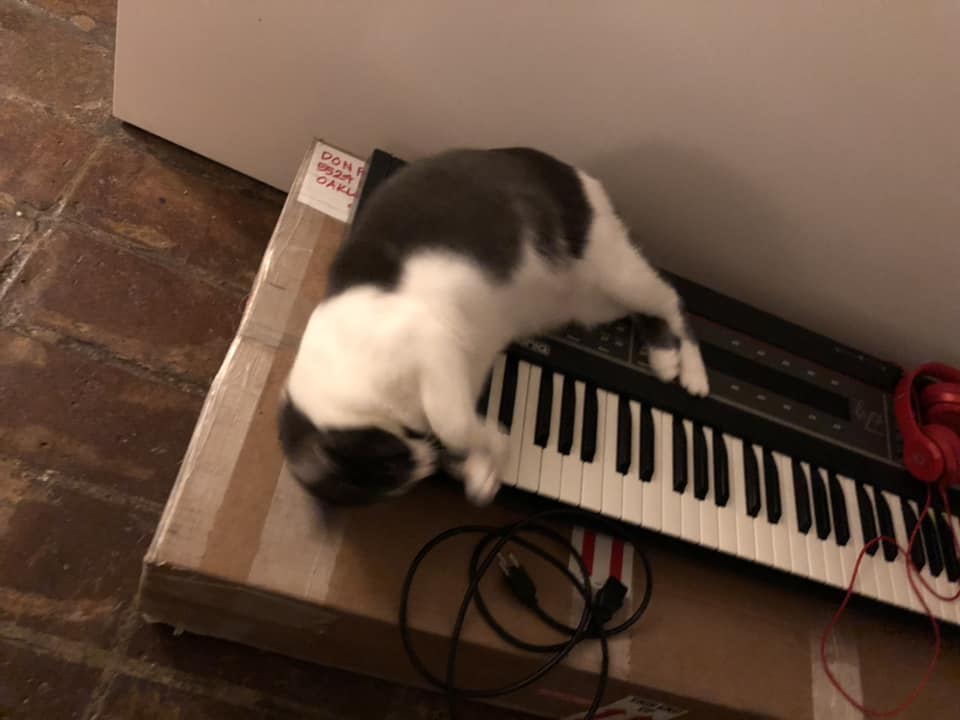 The SQ-80 is an interesting synth that came out about the same time as the Ensoniq EPS (which along with its successor the ASR-10 were mainstays of my studio until about 2000). From Vintage Synth Explorer:
The SQ-80 is basically a reved-up ESQ-1 with a total of 75 waveforms, a 61-note keyboard with velocity & aftertouch, floppy disk drive for storing patches and sequences, and an enhanced sequencer. Great for organs, analog-type sounds, pads and sound effects. Like the classic ESQ-1, the SQ-80 functions in providing analog-type 4-pole lowpass filtering and editing of digital waveforms. Each voice can combine up to 3 of the 75 waveforms. These waveforms include multi-sampled transient attack waves such as violin bow, plectrum picks, mallet, hammer, breath attacks and percussive sounds. There are also 5 sampled drum sets. Three LFOs are onboard for some pretty wild modulation of the sounds you create or edit.