It's been exactly two years since Sam Sam made the long trip from southern California to come live with us at CatSynth HQ! And not a day goes by that we are not grateful to have her in our lives. I'm pretty sure she feels the same way.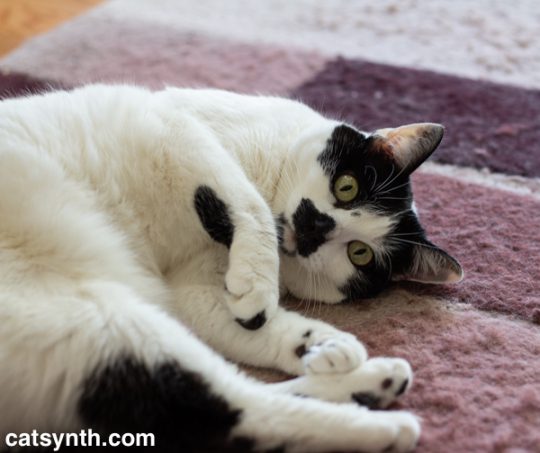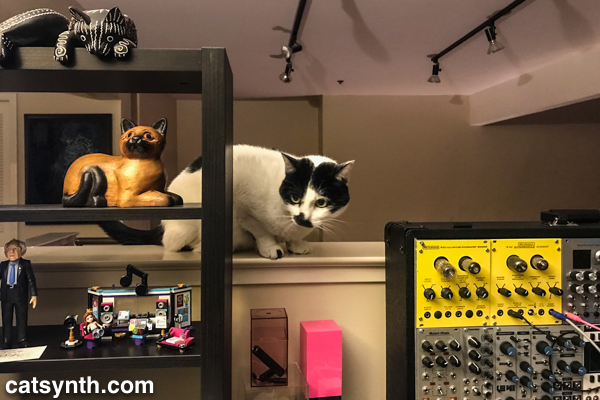 Samantha, or "little Sam Sam", had a complicated life. She started out (as far as we know) in the suburbs south of San Francisco, and then moved with her human to the high desert north of Los Angeles – we like to joke that she lived "out in back of Palmdale where the turkey farmers run" in tribute to one of our musical heroes, Frank Zappa.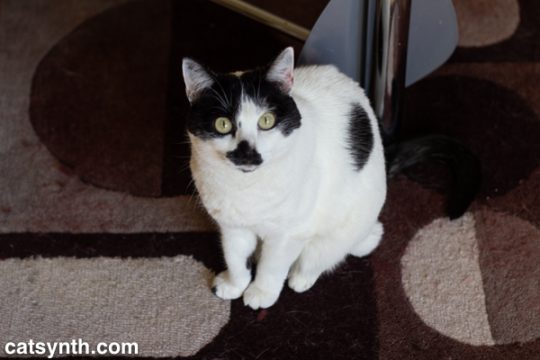 When her human passed away, she then went to live with his sister, also in southern California. Unfortunately, the sister's health was declining and another cat bullied Sam Sam, so this was not a happy chapter for her. As her new human was preparing to go into assisted living, Sam Sam needed a new home.
In December of 2016, I was still deeply grieving after Luna's death – and also reeling for the shock and horror of the election. I hadn't yet prepared to welcome another cat into my life, but when a friend and bandmate reached out to me that he needed to find a new home for a sweet cat whose human was headed to assisted living – and then shared her adorable photos, I said yes. How could I not?
At first, Sam Sam was exceedingly shy and skittish, spending most of her time hiding under the bed, coming out only for food, water, and the litter box. She was mostly silent but occasionally emitted these tiny squeaks. As she adjusted to her new home, her personality blossomed. She's quite friendly, vocal, outgoing, and quite a ham.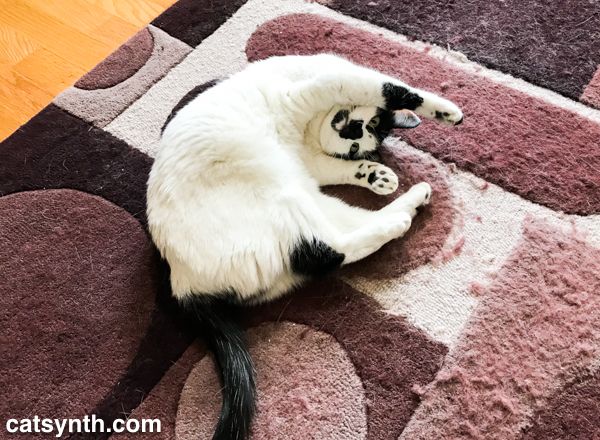 And she has no trouble demanding exactly what she wants from her humans.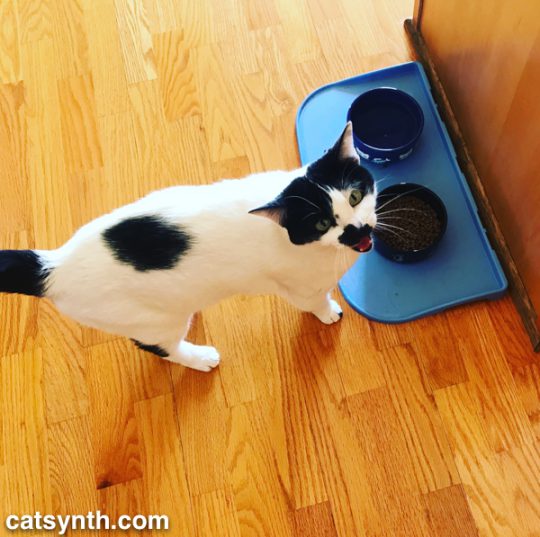 We close with this episode of CatSynth TV featuring Sam Sam is all her adorableness.
Please join me in wishing Sam Sam a very happy Gotcha Day!