We at CatSynth are admirers of brutalism, as anyone who follows us on Twitter can attest. We love the geometric forms, how it screams "modern", and how it makes such an intense break with tradition. And I will admit, I also have a little fun using it to poke fun at the architectural conservatism prevalent in places like San Francisco. But above all, it provides a singular beauty to built spaces.
Brutalism perhaps reached its zenith in the former Yugoslavia during the period between the end of World War II and 1980, a period that is highlighted in a current exhibition at the MoMA, Toward a Concrete Utopia: Architecture in Yugoslavia, 1948–1980. It highlights the work of several Yugoslavian architects in the period and pieces ranging from prosaic apartments to public arenas to monuments. The buildings themselves are, of course, not on display in the museum, but their stories are told through models, photographs, and examples of interior objects.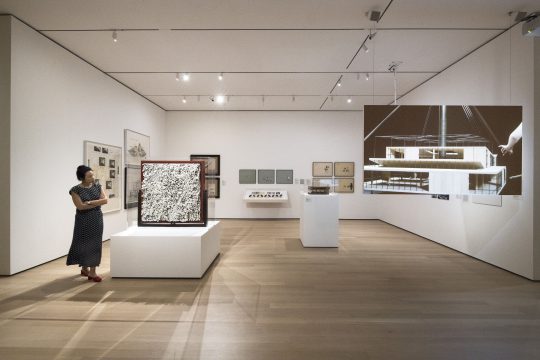 A convergence of factors came together which allowed these modernist experiments to flourish. Yugoslavia broke away from the Soviet bloc in 1948 and began to forge its own socialist path and identity. It constituted itself as six republics in a federation in which traditional regional identities were subordinate to a new and modern whole. At the same time, the country was devastated by World War II and needed massive rebuilding. Finally, new ideas in architecture were emerging along with new materials, notably advances in concrete, steel, and glass allowed a new built environment to take shape.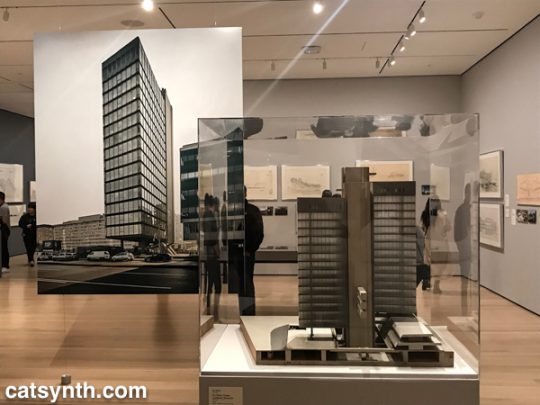 The simple forms and surfaces were used for everyday buildings, such as apartment complexes, schools, and medical facilities. But rather than just one-offs, they become part of a unified cityscape, a grand plan. This was perhaps no more so than in Skopje, the capital of Macedonia, which was devasted by an earthquake in 1963 and largely rebuild using modernist design and principals.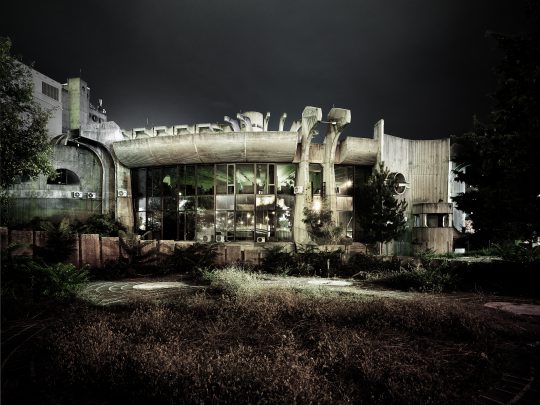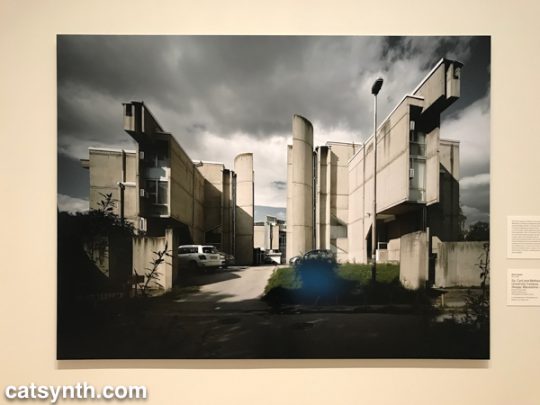 There are, of course, numerous rectilinear designs, sometimes in steel and glass, and sometimes dominated by concrete. But concrete also allowed for the exploration of curved structures and organic shapes. We see this in many of the large civic arenas, but also in the brutalist monuments built in the post-war period. This "cell-like" structure in Macedonia takes it to the extreme, looking at once like an organic organism and a spaceship.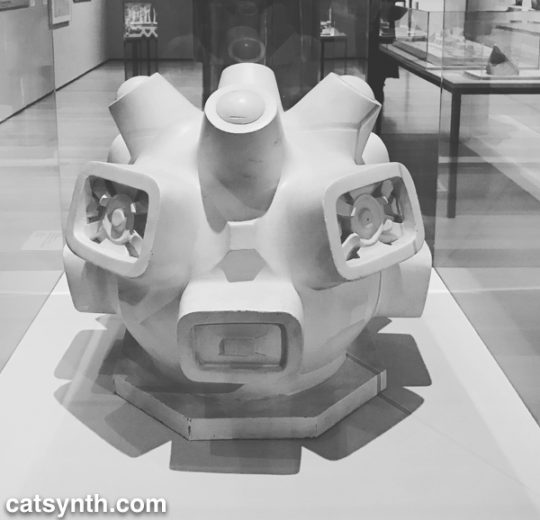 Wandering through the exhibition, one cannot help but imagine being the real spaces. For me, the modernist, severe style brings a sense of calm and welcome that more traditional styles don't always provide. Ornament can be beautiful, but it is rarely ever calming in the way that simple texture and geometry is. The calming nature of simple forms can extend to the interior spaces as well as the exterior, and the exhibition includes examples of everyday objects and furnishings.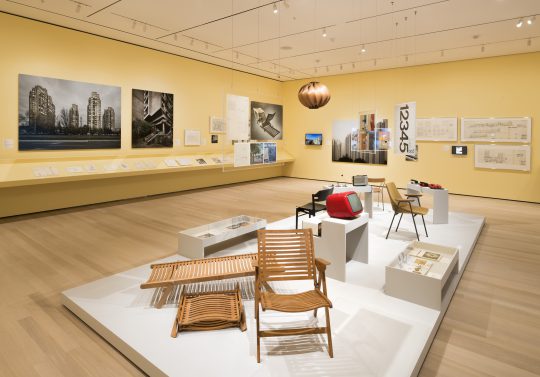 Sadly, the Yugoslavian experiment ultimately failed, with country breaking apart and the entire region plunging into extreme nationalism and devastating wars in the 1990s. This is a cautionary tale as we watch the plague of nationalism rising around the world, including in the United States. Many of the architectural works in this exhibition did survive the wars. But they do face continued challenges to their survival, including maintenance and a push to return to more "traditional" forms. The "Skopje 2014" initiative, for example, is both farcical and tragic. Despite these challenges, I hope the countries of the region will recognize and preserve the legacy of their modernist period for years to come.
This article only scratches the rough, hardened surface of the wealth in this exhibition. It was truly a wonderful experience, even if so much was in my imagination through the artifacts. Toward a Concrete Utopia: Architecture in Yugoslavia, 1948–1980 will be on display at the Museum of Modern Art in New York through January 13, 2019.