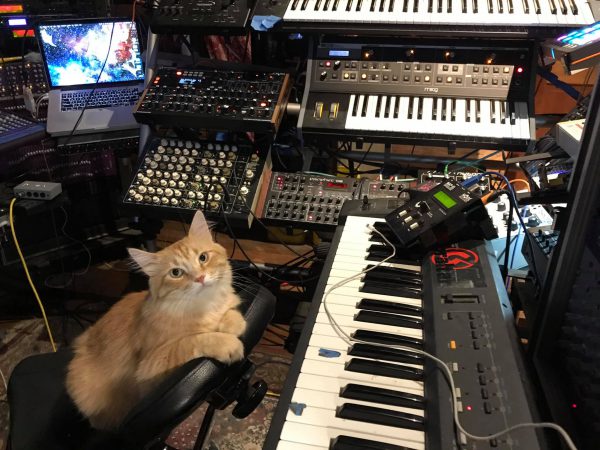 Mr. Maximillion returns to CatSynth, with some of his best studio poses to date. From our friend Charles Whiley via Facebook.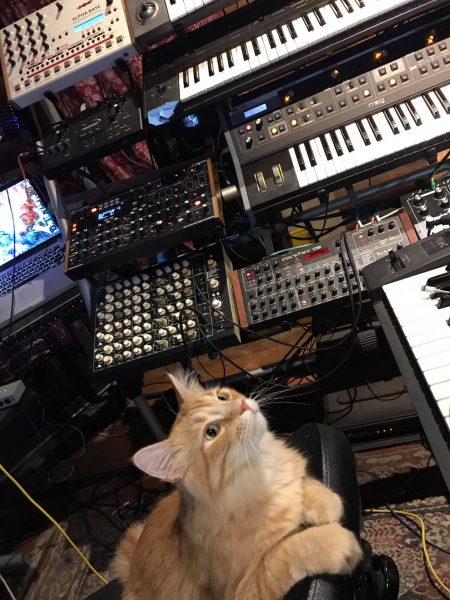 He certainly is a handsome fellow. And his synth collection grows more impressive all the time. We some Sequential (Dave Smith), Moog, JoMoX, Novation,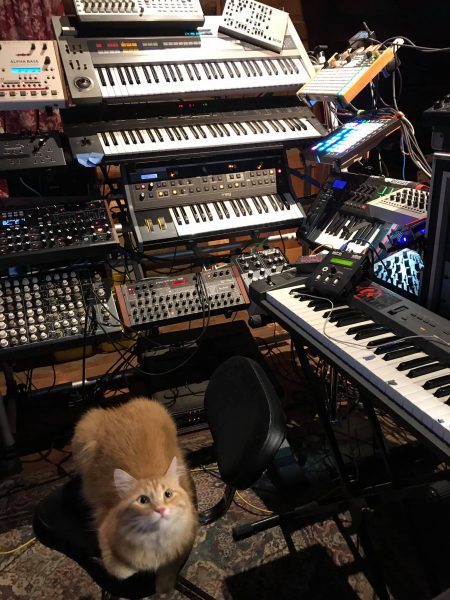 To see more of Mr. Maximillion's appearances, please click here.