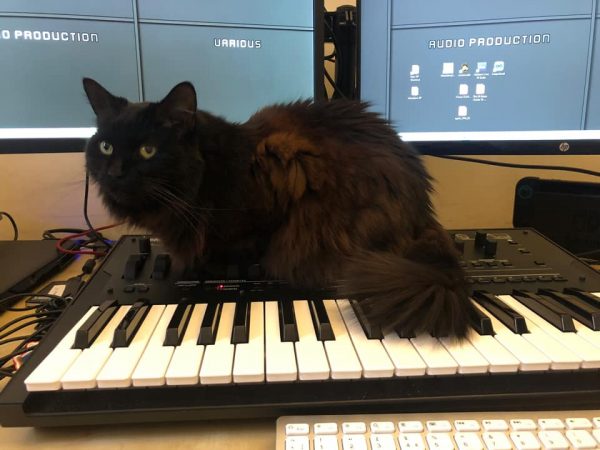 Mae proudly sits atop a Korg OpSix synthesizers. From Alessandro Cilano via our Facebook page.
Mae not helping with the OpSix
The OpSix is a reimagining of the classic Yamaha six-operator FM synthesizers of the 1980s. It expands on the original voice architecture with additional algorithms, and most significantly adds real-time surface controls and displays for each of the operators. It also includes filters and effects, something that was not part of the original DX series. It is definitely an interesting instrument if you want to check out classic DX-style FM synthesis.
You can see all of Mae's appearances on CatSynth via this tag.