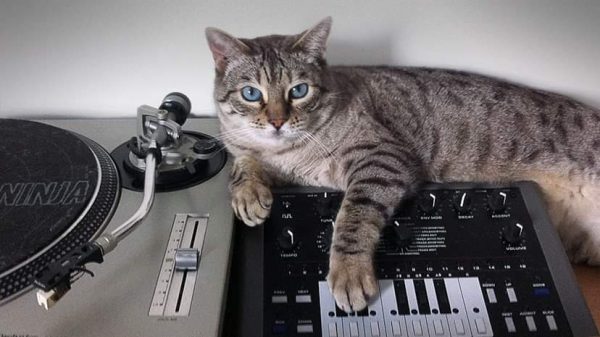 This cat is laying down some bass lines with the Xoxbox from Mode Machines. From Martin Nilsson via Facebook.
Cats love acid, it's a fact!
The Xoxbox is a clone of the infamous Roland TB-303. Although smaller, it includes all the interface elements including the knobs and the one-octave keyboard section. It can also be used as a MIDI sequencer and controller.