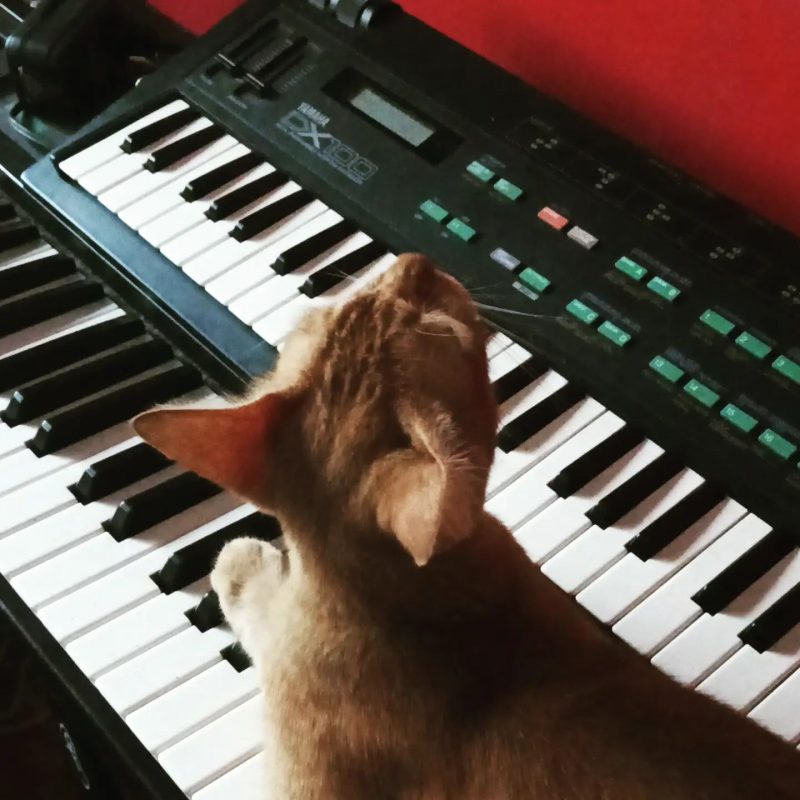 Bread is back, and this time he is playing two of Yamaha's classic FM instruments, the legendary DX7, and the smaller DX100. From thedigitalpurrgatory via Instagram.
Bread likes his frequencies modulated.
The DX100 is a four-operator FM synthesizer, similar to the DX27 and DX21, but lacking the extended features of the TX81Z. The DX7 is, of course, the six-operator FM workhorse of its era, and the most well-known of the entire line.