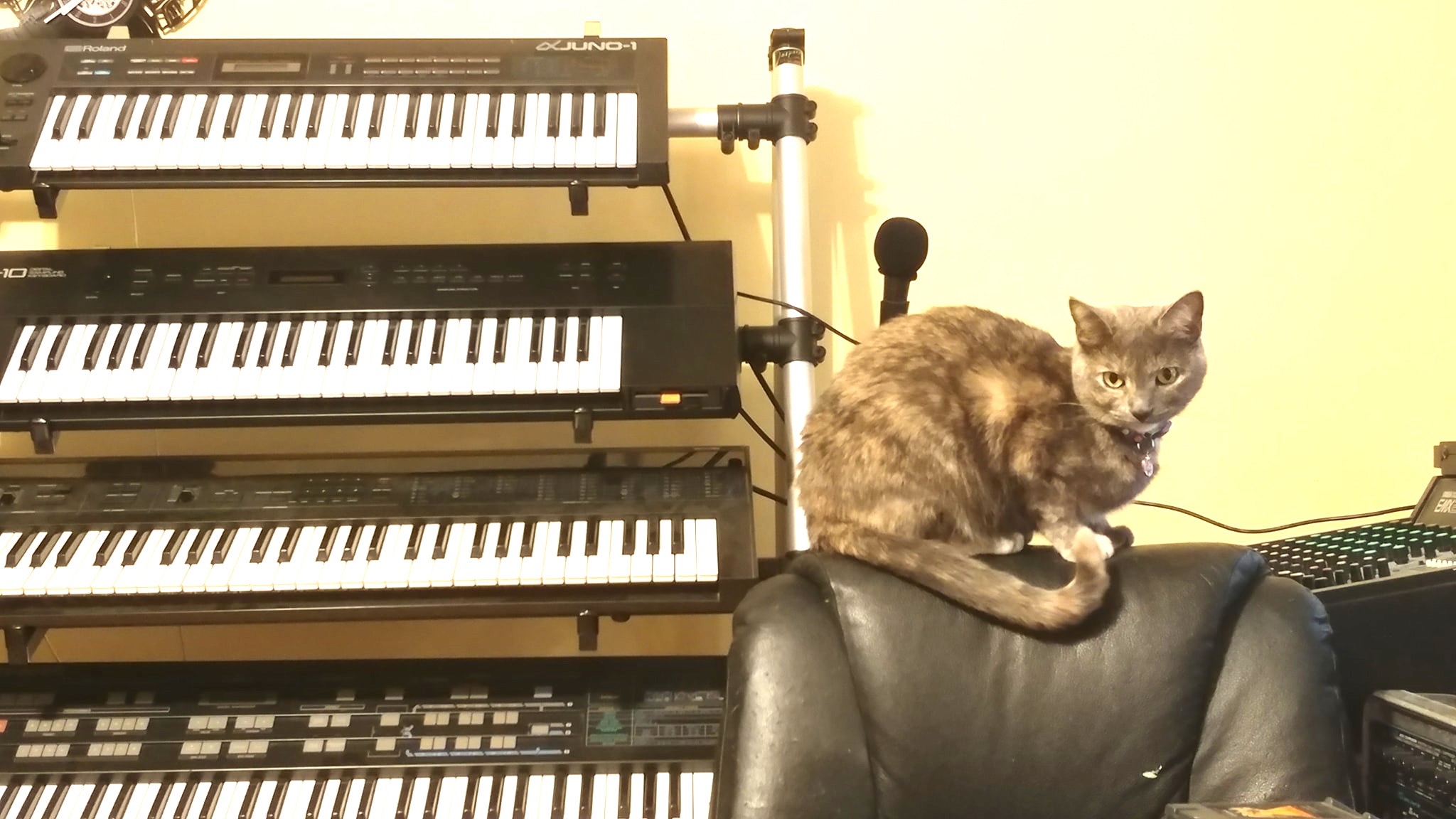 Cute little Abby sits next to a tower of vintage keyboard synths. On top is a Roland Alpha Juno 1; below it is a Roland S-10 sampling synthesizer. On the bottom level is a Casio CZ3000. The last one is left as an exercise to the reader.
Submitted by Nikki Chavez via our Facebook page.
I managed to catch cute little fun-sized Abby in my studio today. She has a stern looking face, but that's just the tortie-tude. She's actually a sweetheart!!