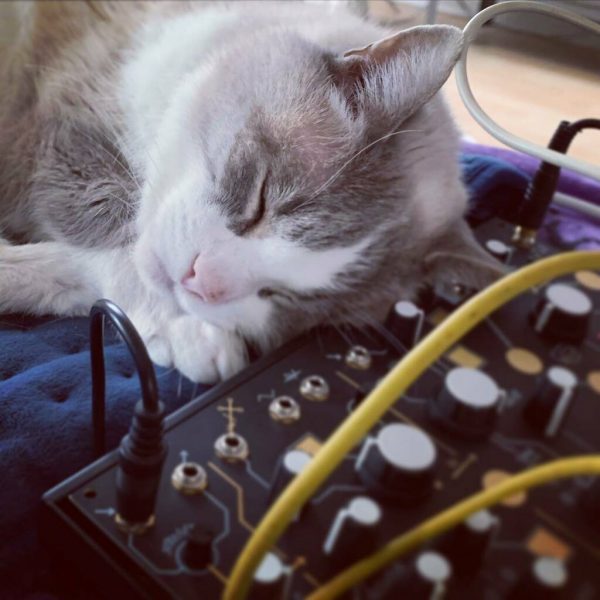 Frank naps against a prototype of the Strega, a collaboration between Alessandro Cortini and Make Noise.
2020, Frank dreaming of new ways of making sounds with a Strega Prototype. Miss this boy a lot.

https://twitter.com/blindoldfreak/status/1356779055803207682
The Strega sounds intriguing and we look forward to trying one here at CatSynth one of these ways. I wonder if Big Merp will nap on it.