[By David Jones [CC-BY-2.0], via Wikimedia Commons]
Earlier this year, 1WTC (on the left of the photo above) officially became the tallest building in New York City. It was officially topped off in August at 104 stories. Even last year, the under-construction building dominated the lower Manhattan skyline, with both its reflective windows and bright construction lighting.
I also had the opportunity to visit the new 9-11 memorial that opened last year.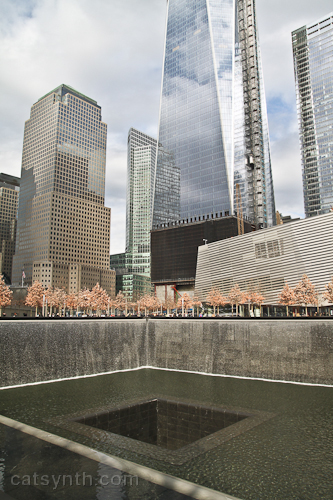 The healing of the city includes modern design and massive scale, and attention to the human level with open spaces and green elements. I am looking forward to seeing how things have progressed when I visit again later this year.