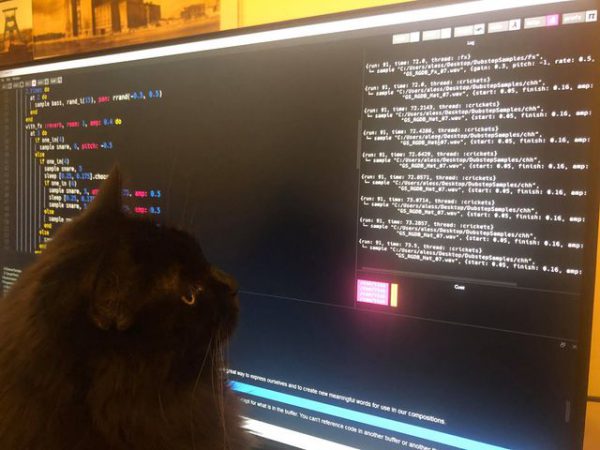 Mae returns to the pages of CatSynth. This time she is reviewing code in Sonic Pi, a popular live-coding music system.
Submitted by Alessandro Cilano via our Facebook page.
I have never used Sonic Pi myself, but I am now curious to take a look at it given that it combines my interest in programming languages and electronic music.
You can see Mae's other appearances via this link.