Many years ago, I noticed a small rock that appeared to be in the middle of the street at the top of a hill in the Ingleside neighborhood of San Francisco.  I also noticed it a few times while traveling on BART.  Turns out it is, in fact, an official San Francisco Park, the Lakeview and Ashton Mini Park.
It really is just a speck of undeveloped land on the crest of a hill in the middle of Ingleside, a largely residential neighborhood wedged between I-280 and CA 1 (19th Avenue).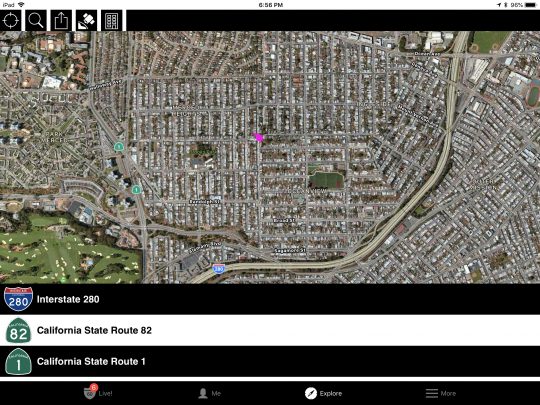 From the official San Francisco Parks guide:
This rocky outcrop is part of a ridge of sandstone in the Merced and Ingleside Heights neighborhoods. While the park is very small, its grassy and rocky slopes are home to a variety of native plant species, including buckwheat, dudleya, farewell-to-spring, coast onion, and soap plant. This diversity of plants means there are flowers in bloom at Lakeview/Ashton Mini Park through most of the spring and summer. This wide window of flower availability provides a crucial long-term food source for many local butterflies and other insects. In 2003, a locally rare arboreal salamander was found hiding amongst the rocks. This relatively large brown salamander, four inches long when mature, has a whitish belly that in juveniles is darker and covered with light-blue spots. Arboreal salamanders have tails that are well adapted for grasping branches to help climb trees.
A couple of weeks ago, I decided to go check finally it out up close.  I made my way up the steep incline of Orizaba Avenue to the park, which also marks the ends of Shields and Lakeview Streets.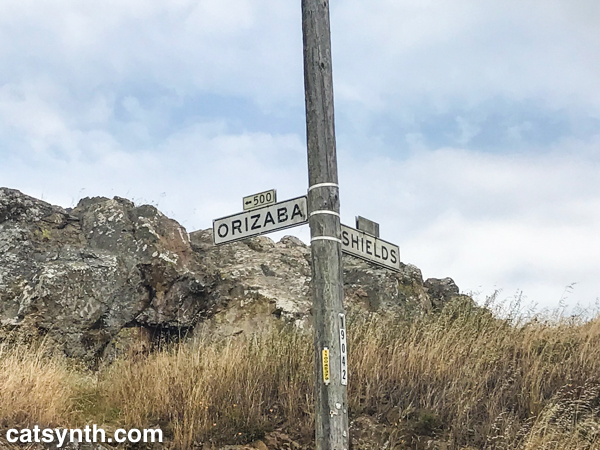 As I had recalled from when I first noticed it, the park is dominated by a large mound of rock surrounded by tall scrub grass.  But there is a path through the grass to the top of the rock.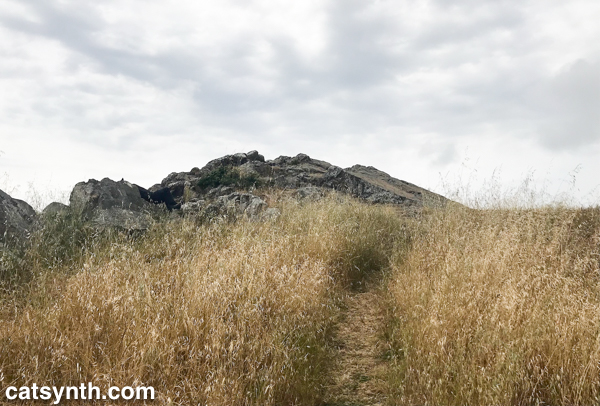 And from the top of this rock is a fantastic and perhaps underappreciated view of the southwestern section of San Francisco.  Looking north along Orizaba, we see a wide swath of western San Francisco, including Forest Hill, Golden Gate Heights, and Mount Davidson (the highest natural point in the city).  We also see the iconic Sutro Tower peeking out from behind.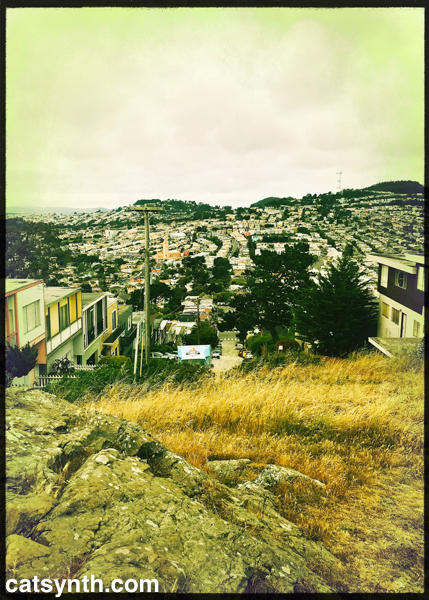 Looking south, we see the Ingleside and Sunnyside neighborhoods, bisected by I-280 and BART.  Beyond are the hills of Daly City and San Bruno mountain.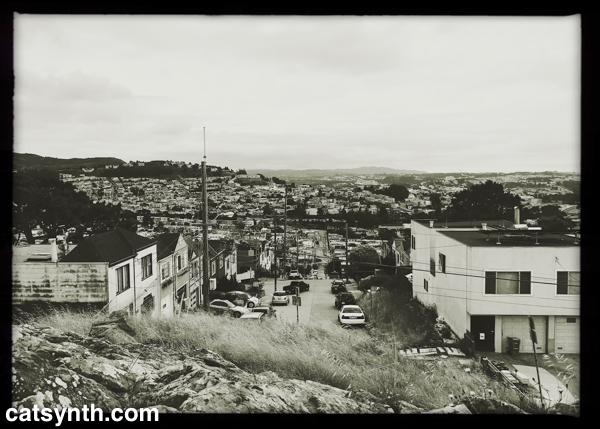 The Pacific Ocean is visible in the distance to the west.  Closer by within Ingleside is another, larger park, with a copse of trees on top.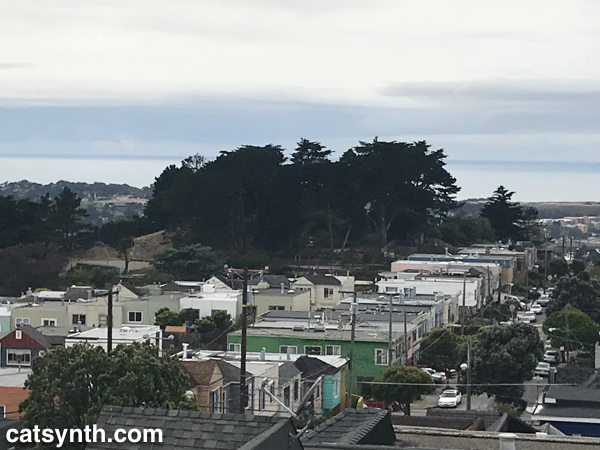 I did not visit the other park on this day.
This was a lovely spot, and I lingered there for quite a while despite the chill in the air.  It was, however, not entirely immune from the current problems of San Francisco, with a few signs of recent homeless and drug-use activity.  But overall, it was clean and quiet.  I will come back when I find myself in the vicinity again.
The western neighborhoods of the city still have a lot of secrets to offer, and I am eager to discover them.