The vast majority of my recent photography has been done with the iPhone, but for the upcoming Outsound New Music Summit, I will need to use the SLR and lenses.  So I'm getting back into practice with Sam Sam.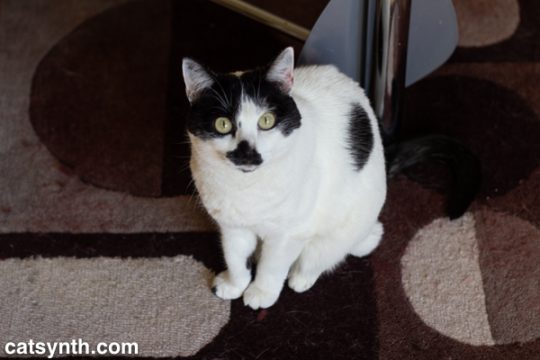 I think this one came out beautifully, especially as Sam Sam was being the perfect model.  I recently got a new faster camera, and so far it has been a joy to use, especially with our existing portrait lens on manual.  With the iPhone, I have forgotten both the fun and hazards of managing optics.  When focused properly it really brings out the detail of her fur and puts the background in the background.  Some shots work better than others, of course.  This one was less than perfect, but I really liked her vocal expression.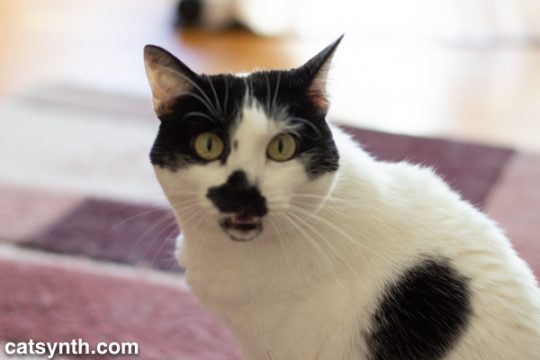 And I would be remiss if I didn't shoot some pictures of her scratch'n'roll.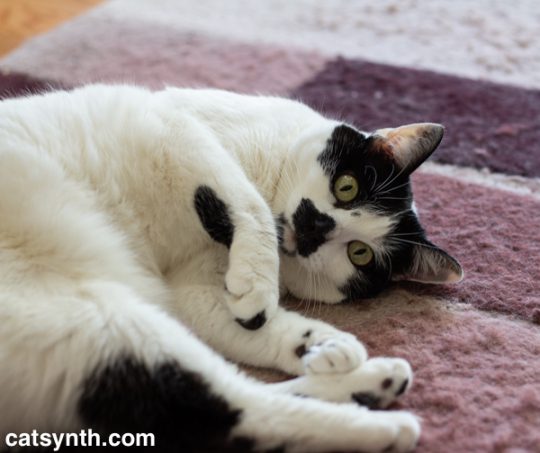 Sam Sam definitely knows how to ham it up for the camera.
I will be on photography duty for most nights at the Outsound New Music Summit, or at least the nights I'm not also performing with my band CDP.  You can find out more about the festival, including tickets, on the official website.