On this dreary, rainy afternoon, we turn our attention southeast to the small town of Belen, New Mexico.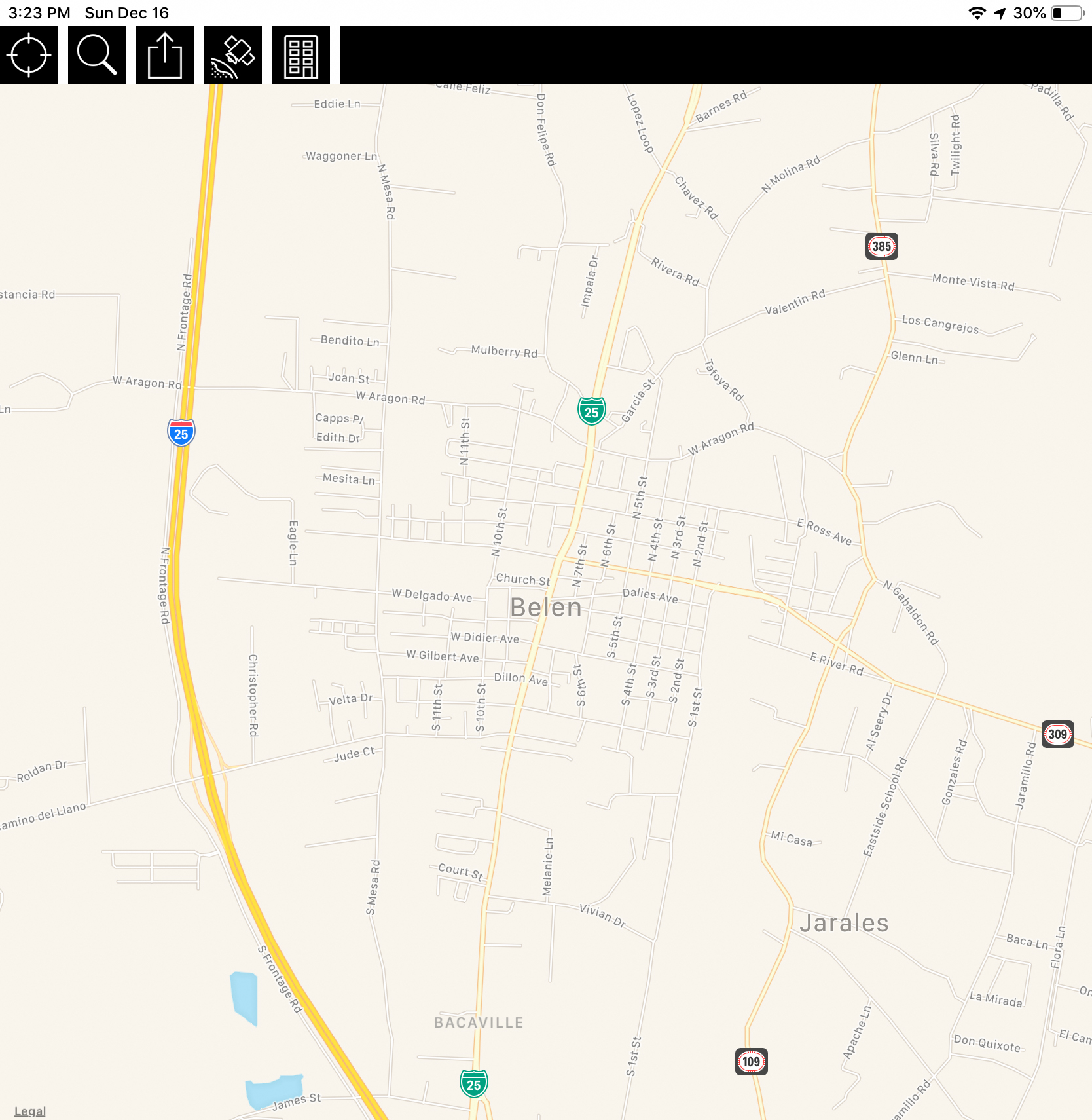 Belen is near the geographical center of New Mexico, south of Albuquerque.  It is wedged between Interstate 25 to the west and the Rio Grande to the east. Business Loop 25 serves as the town's Main Street, as well as the terminus for New Mexico state roads 314, 309, and 109.  In its past, it served as a major railroad hub, even earning the nickname "Hub City." 
New Mexico is a place steeped in a unique character, bringing together Native American, Spanish, and Northern European heritage.  Its landscape is bleak and beautiful.  It has attracted generations of artists.  Judy Chicago is one of those artists, and she chose to make her home in Belen.
Chicago is one of the founders of feminist art, a collection of art movements that serve to both create and critique art from the perspective of women.  Early work by Chicago and others in this movement often turned assumptions upside down, sometimes slyly but sometimes not so subtly inserting womanhood into all types of artistic practice.  But she has also been involved in work beyond feminism, notably The Holocaust Project.
Perhaps her best-known piece is The Dinner Party, which is now a permanent installation at the Brooklyn Museum in New York.  I have had the opportunity to view it on multiple occasions.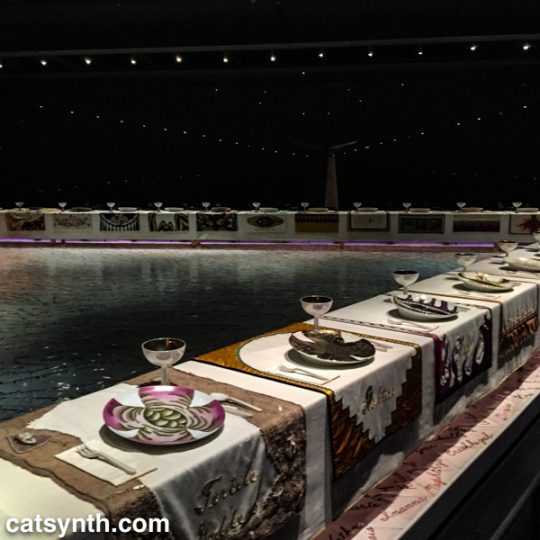 The Dinner Party imagines women artists, thinkers, and leaders throughout history sitting at a large triangular table.  Each of the place settings bears the name of an accomplished woman and the contents of her plate represent a stylized version of her accomplished.  Additionally, the porcelain tiles surrounding the table identify nearly 1000 other women.  The plates and their contents are often described as representing female sexuality through vulva-like, floral, and butterfly forms.
Returning from Brooklyn to Belen, we pick up the story in this weekend's New York Times, about an effort by the town to host a museum dedicate to its famous resident and the art she creates and supports.  This would seem to be a slam dunk for a town that appears to have fallen on hard times, but it apparently generated quite a bit of opposition.
The quarreling reflects not just the power of Ms. Chicago's art to ignite emotions, but also the limits of tolerance in New Mexico, a state long known as a welcoming mecca for artists. Evangelical Christian leaders in Belen have mobilized to thwart the project, calling Ms. Chicago's art pornographic and indecent.

"I love fine art, but I would never want to see a vagina hanging on my wall," said John K. Thompson, 62, a retired stockbroker.

[link]
It seems odd that the state that celebrates Georgia O'Keefe would have a problem with vaginal imagery in art.   So why this place, and why now?
Paula Castillo [a sculptor who was born and raised in Belen] believes that the friction reflects the town's own evolving dynamics…Belen has long been home to Hispanic families whose roots in New Mexico go back centuries. Religious affiliations are in flux, but many remain members of the Roman Catholic Church, which has not voiced opposition to the museum.

But after meeting with pastors from the evangelical churches opposing the museum, Ms. Castillo said she concluded that much of the resistance appeared to come from relative newcomers who brought more conservative sensibilities with them.


"There's a level of nuance to what's going on that's been neglected," Ms. Castillo said. "Belen and the rest of New Mexico can be very welcoming, but it's easy to forget the influence that some churches now have."
Indeed, I had come to think that despite the power of conservative Christians in our politics, the somewhat cartoonish cries of "indecency" in art were a sad joke from my past.   Not surprising, this has been an upsetting experience for Chicago herself.  I can only imagine what it feels like to feel welcomed in a community, only to have part of that community turn against you…
Responding to the critics, Ms. Chicago and Mr. Woodman in November withdrew their offer to work with Belen's municipal government on the proposed museum. "The whole experience has been very painful," said Ms. Chicago, explaining how she followed the debate over the museum and her work on social media while she was traveling in Brazil
It seems like a potential opportunity missed, especially as one sees how embracing minimalist Donald Judd put Marfa, Texas, on the map and has made it a cultural destination.  Indeed, Marfa is on my bucket list, especially after seeing it featured in one of the last episodes of Anthony Bourdain's show.  Whether Belen gives up its chance to be another Marfa remains to be seen.
See more of New Mexico and many other fascinating places in our Highway☆ app, available on the Apple App Store and Google Play Store.