It's a three-day weekend here in the U.S., and our cats demonstrate how to best enjoy it.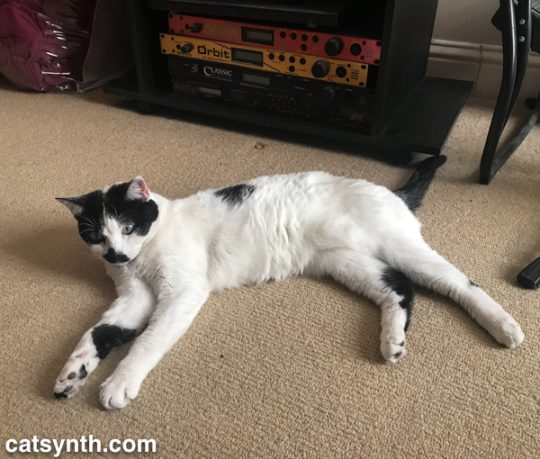 Sam Sam is a cat who knows how to relax. In addition to the blankets, one of her favorite spots of late has been the patch in front of our (mostly de-commissioned) E-MU 1U modules.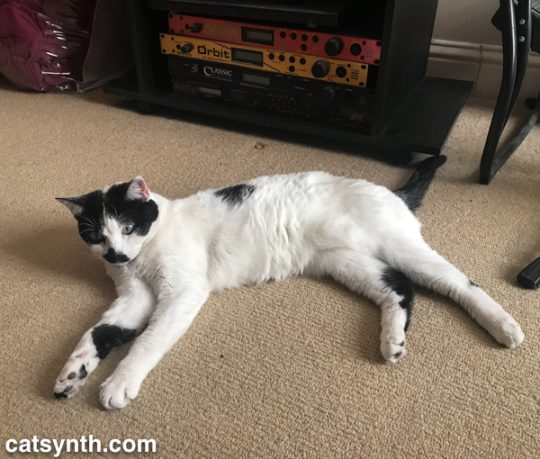 But she also knows how to have fun, as in this Instagram where she makes a game of playing with her new toy, washing, and finishing up with a scratch'n'roll.
We've been busy, too, doing another video with an original soundtrack featuring both hardware and software synths (including the new MOK Waverazor virtual instruments). And of course our little cat buddy makes a cameo.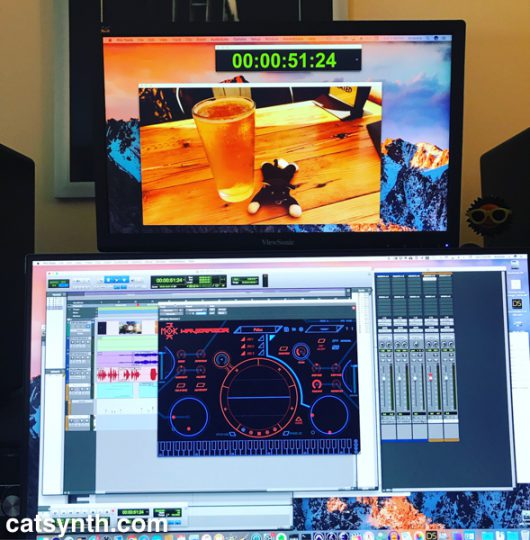 On the other side of the bay, Big Merp is enjoying his extended weekend, too.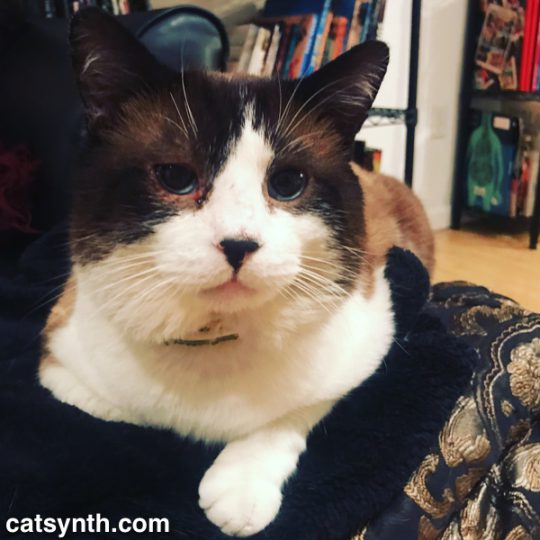 This portrait brings out the character and soul in his face. He has had a great many experiences in life. But he loves his home comforts.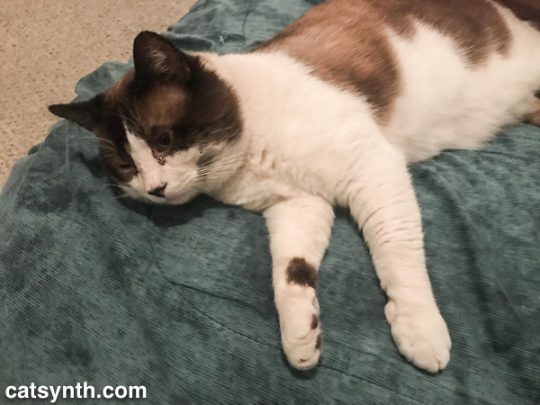 The tears around his eye seem to happen when he goes out for one of his multi-hour outdoor adventures. It clears up fairly soon after coming back indoors. We are figuring that it is some sort of allergy.
We hope you are all enjoying your three-day weekend, or your Monday wherever you are.