It's been a busy – and cold – time at CatSynth HQ. So it's not surprising that human and feline alike are seeking warmth and comfort. Sam Sam has taken to sitting on my side of the bed, even rushing to grab the warm spot when I get up.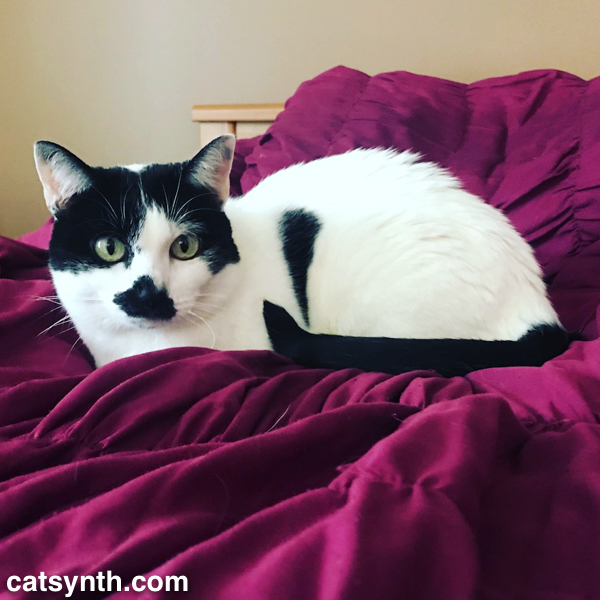 In the photo above, we see her enjoying a bit of posh comfort on fluffed-up bedding. It's good to be the cat!
She especially likes it when I leave dirty clothes there, as it adds my scent. I came home after a long day at work to find her curled up on top of them and quite contented.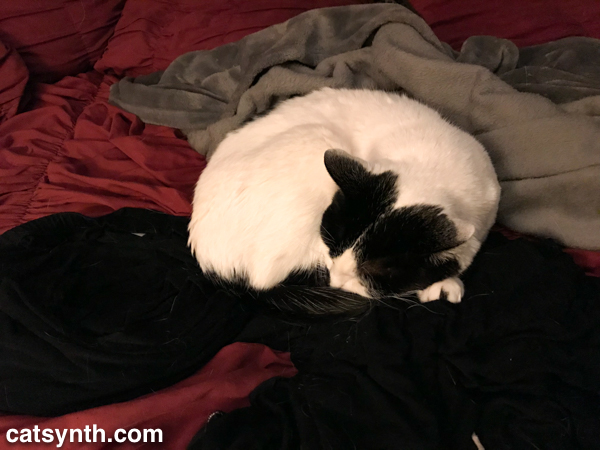 I suspect she was a little lonely during the day, and perhaps a bit cold as well. It's been a dreary February, as we have stated before. But it drawing to a close next week, and the skies are becoming a bit brighter. We at CatSynth look forward to the arrival of spring (honestly, it can't come soon enough).