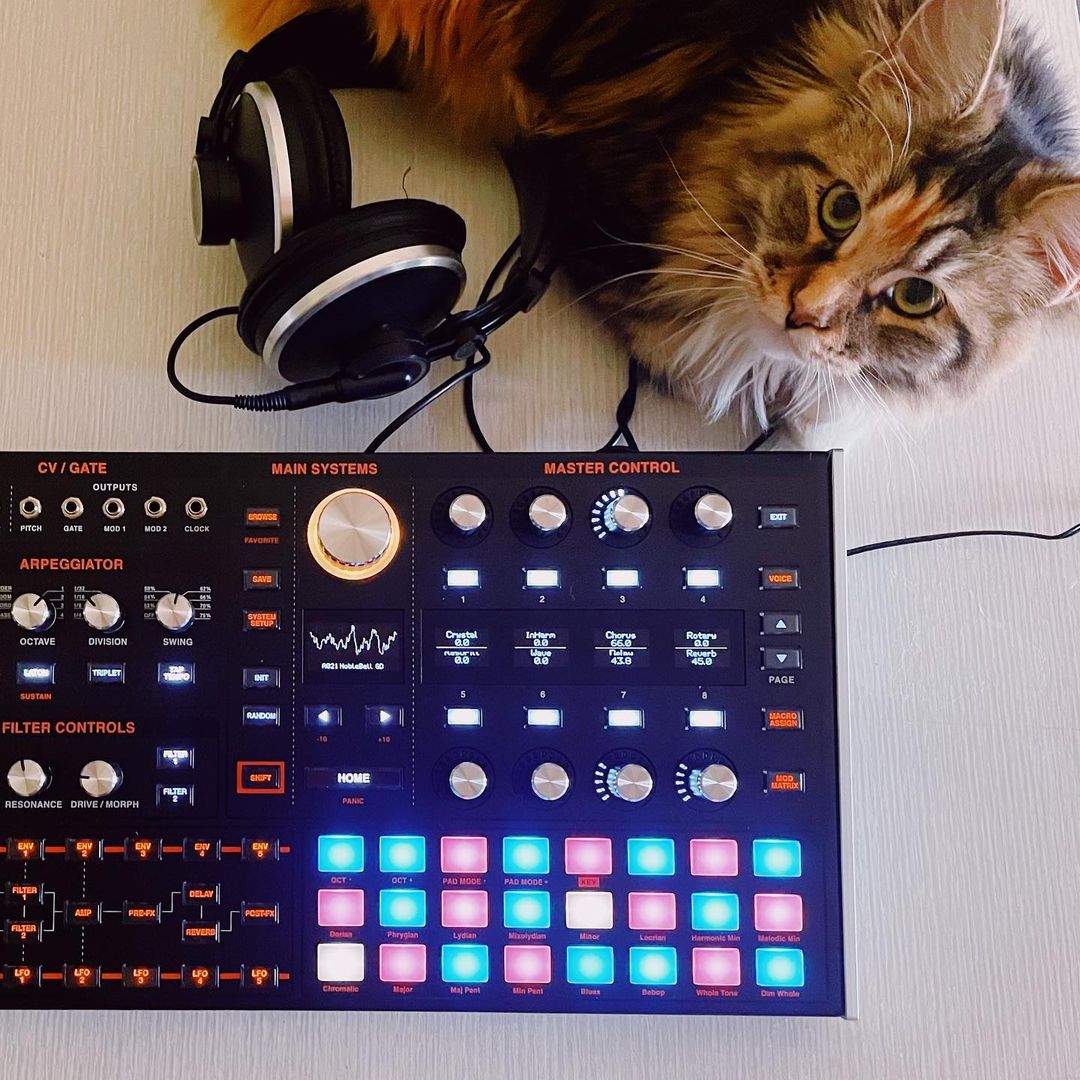 Our beautiful Maine Coon friend is big, this time with a brand new ASM Hydrasynth! I am sure she will have a lot of fun with it. From lwxbeats on Instagram.
#hydrasynth has just arrived and she can't wait to play those awesome pads 😃
We at CatSynth are also quite interested in the Hydrasynth, as it brings novel synthesis features along with polyphonic aftertouch. You can see our demo with the lead engineer from ASM in this video from NAMM 2020.