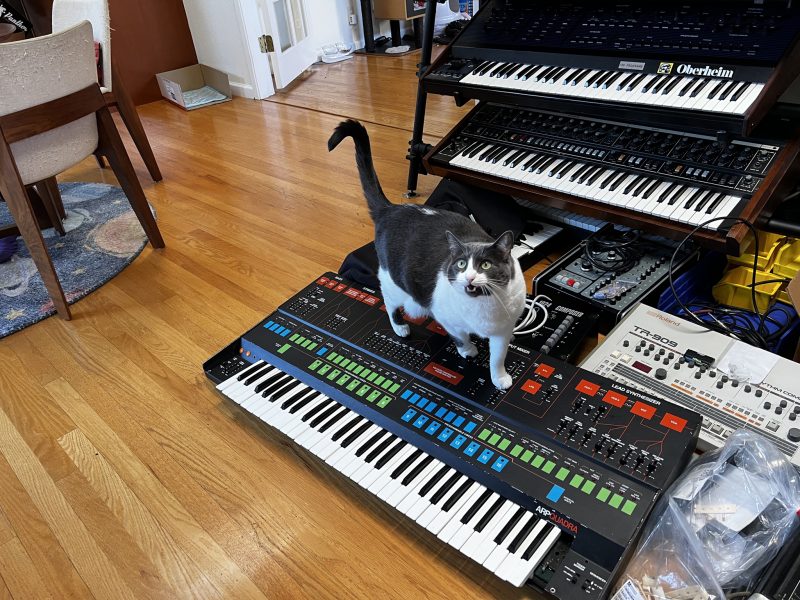 Gracie stands up an ARP Quadra that is being restored. This is quite appropriate as Gracie is the quality engineer at Synthetic Dreamscapes and stands on everything they do 😺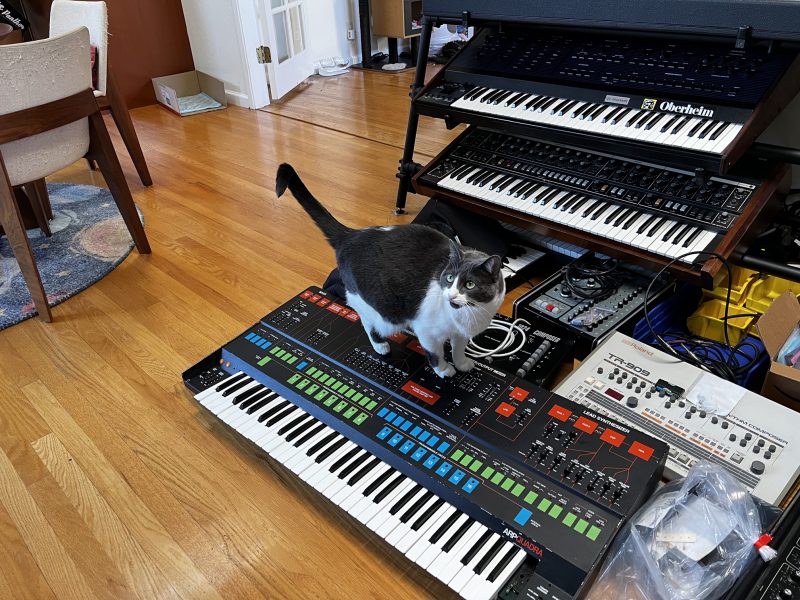 In addition to the Quadra, we see a Roland TR-808, Oberheim OB-Xa, and several other classic instruments.
Submitted by Alison Cassidy of Synthetic Dreamscapes.