Even with so much happening in our own lives and in the world at large, we pause it all on this night to remember our beloved Luna, who passed away two years ago on October 31.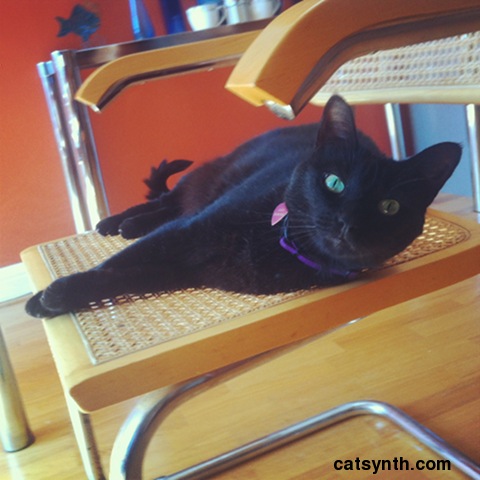 There is a both a poetic beauty and a cruel irony in the fact that she left us on Hallowe'en. It was the day every year that she was the star of cat-blogging world, hosting the annual Hallowe'en edition of Weekend Cat Blogging and being the most beautiful of beautiful black cats.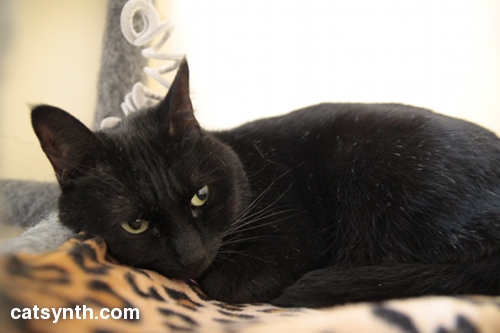 As we begin the yahrzeit, we light our memorial candle, and pay special respects to her memorial.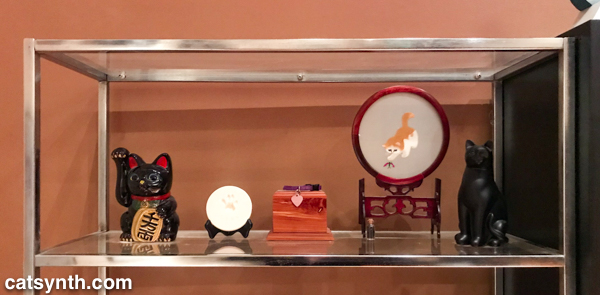 There was a moment of explosive grief as I told her, wherever and however she is, that I miss her so much. After that, a calmer sadness settled in as I sip a glass of bourbon, play "Dollar Days" from David Bowie's Blackstar, and assemble this post.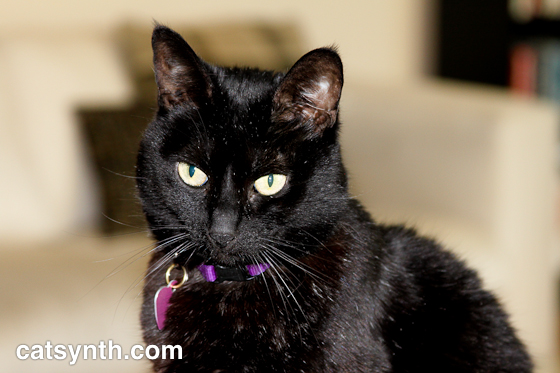 She was a work of art, and fit in perfectly with aesthetics and design of CatSynth HQ.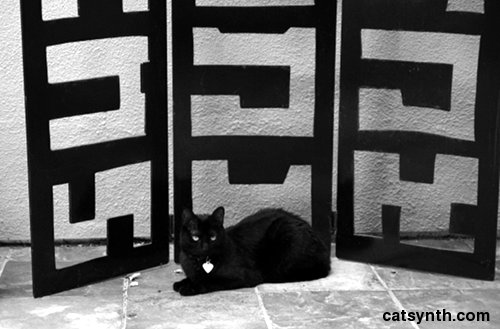 But she was also extremely sweet and loving.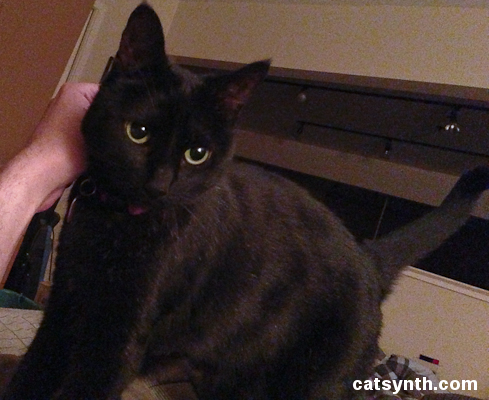 Please join me in remembering our sweet little girl, who left us way too soon. She will always be missed, never forgotten.