It's been a week of both progress and setbacks as we work to make a happy home for both Sam Sam and Big Merp. To help give Sam Sam more of a sense of territorial ownership over the loft level, and to give her more diversions, we bought her a wall-to-ceiling cat tree. After tentatively exploring it for a week or so, she finally claimed her place on the top platform as "queen of the loft within the loft."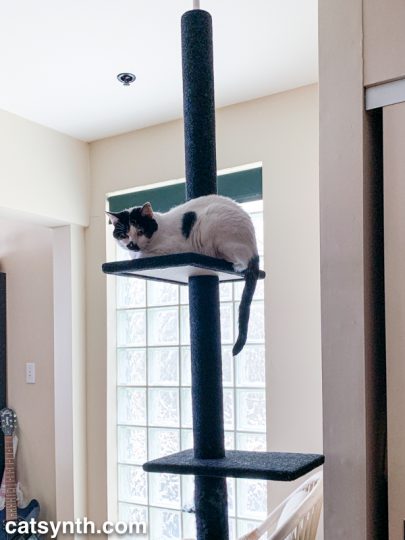 With these and other steps, she has been becoming bolder and more confident. I was able to capture this close-up showing her radiating happiness and beauty.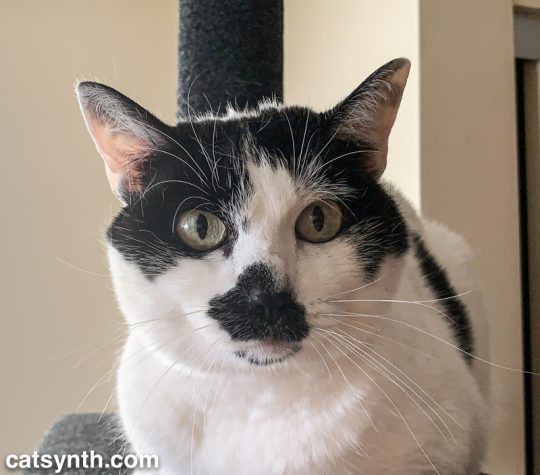 We also got her a Cat Cave, a cozy and calming little place to sleep, which she liked as well.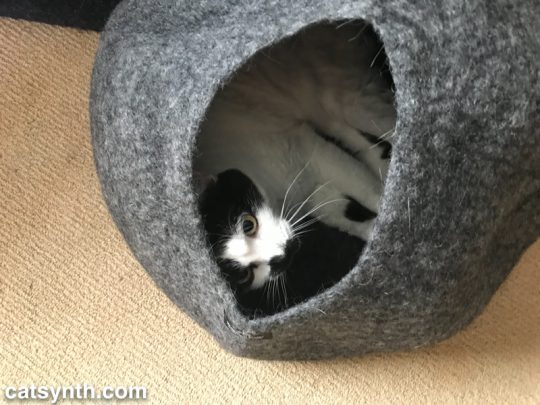 Another positive step is that she was able to remain while Big Merp entered the room. No fight or flight. Things were tense but peaceful, and both cats hung out in the same space for quite a while.
Sadly, it was not to last. By the latter half of the week, Sam Sam had retreated back to hiding in the studio, while Big Merp resumed encroaching on her spaces. I know that he just wants to play and be where the action is. Whether I'm doing business or creative work in the studio, he always wants to be nearby and be "the little helper."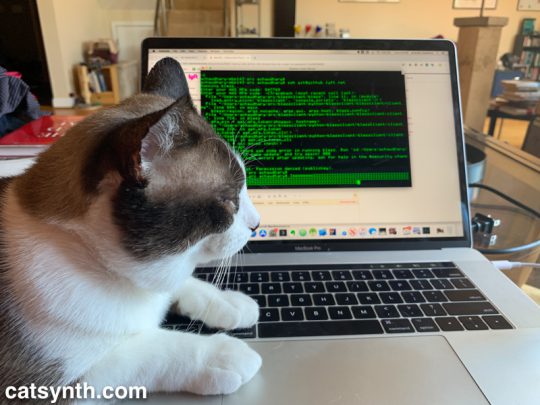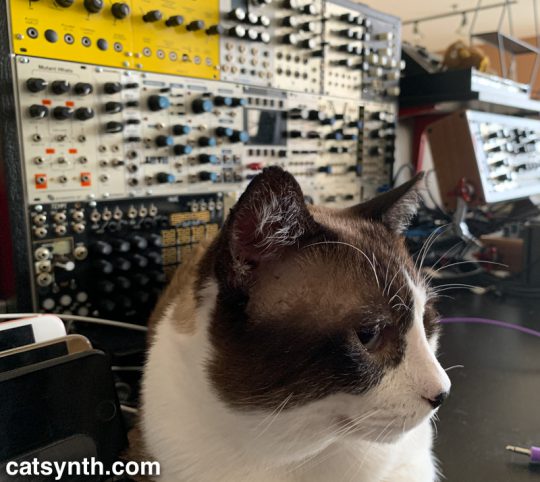 Indeed, there were enough studio pics from the last few days that we will feature him in a "Man-Cat Monday" post tomorrow complete with synthesizers. On the downside, the studio is one again becoming ground zero in the territorial conflict between him and Sam Sam. I do really want comity between them or at least detente, so we can all enjoy these spaces together.