Sam Sam continues to delight every day with her adorable antics.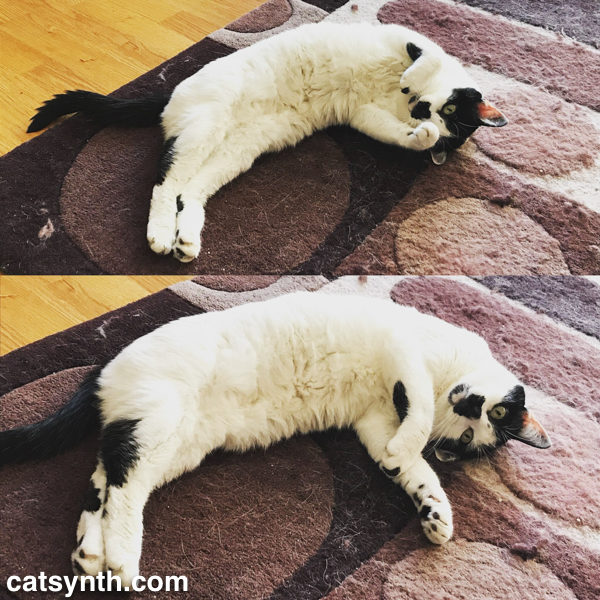 And she certainly gets lots of love and attention in response.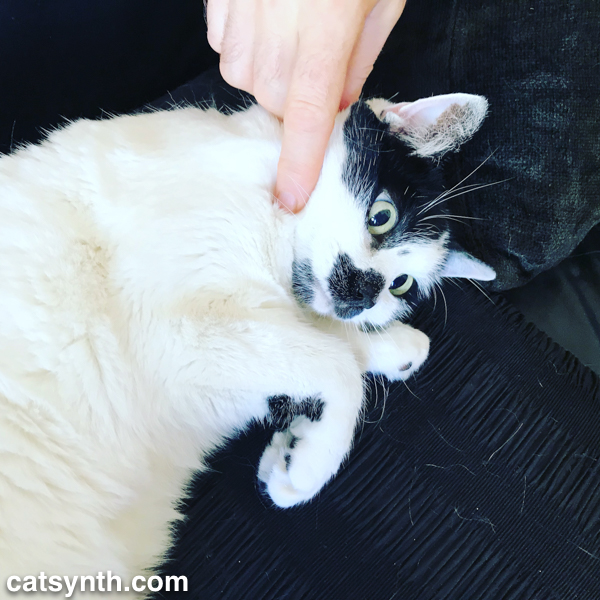 It's interesting to see how different her unique facial markings look from different angles.
Of course, being the constant center of attention can be quite exhausting, so there is always time for naps.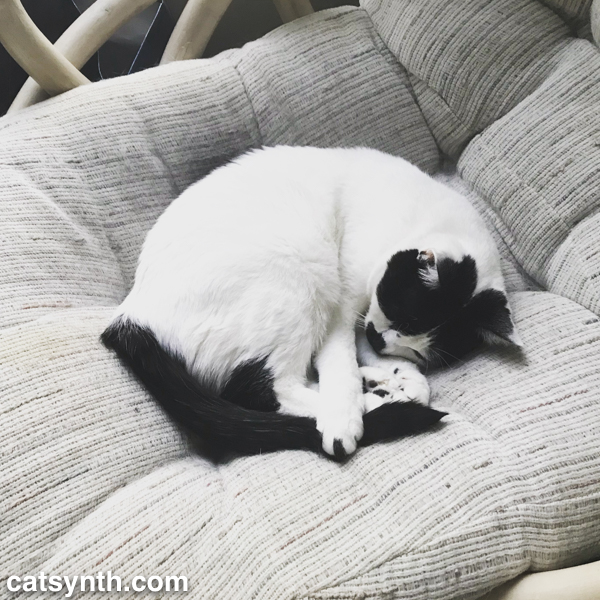 Sam Sam often sticks a paw on her tail while sleeping, a trait we have remarked on before. I don't know whether it serves a purpose or is just a quirky habit, but it is very sweet.
---
Today is #BlackCatDay, and an opportunity to celebrate and recognize black cats as we close in on Halloween when stereotypes and threats sometimes reach a crescendo. It breaks our hearts to think of any cat being hurt or abused, but black cats can face an especially different time.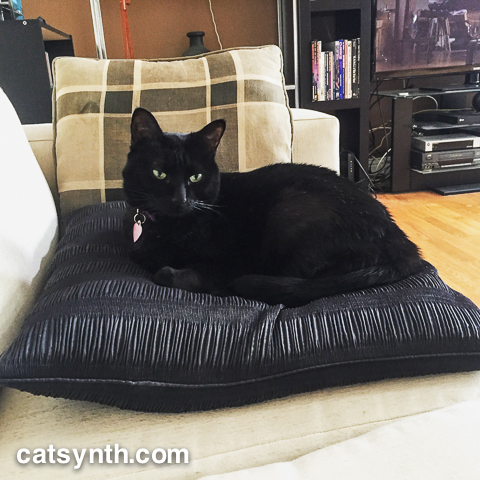 For years, the celebration of black cats on and around Halloween was a ritual, with Luna often hosting the special Halloween Black-Cat Edition of Weekend Cat Blogging (back when that was a shared thing). Now it is more a time to remember and reflect on Luna, who left us on October 31 two years ago. We will have a proper remembrance on that day, but for now, we just want to bask in the beauty of our beloved black kitty.