We at CatSynth took a break from our busy schedule of art, friends, and family in New York to visit the Brooklyn Cat Cafe.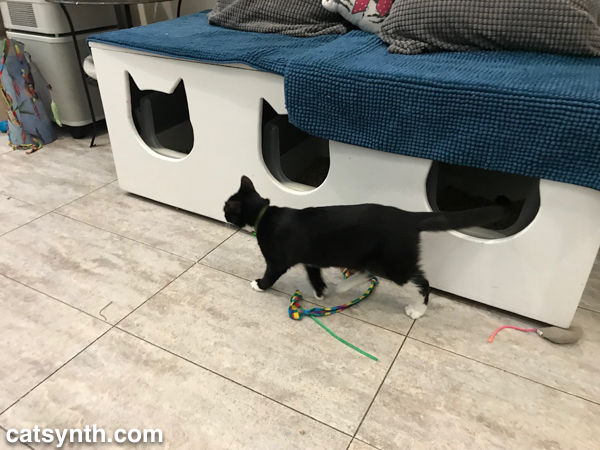 The concept of the "cat cafe" originated in Japan, but has spread around the world, including at least three in New York. Like Cat Town in Oakland, it is an all-volunteer effort focused on finding foster and forever homes for the cats in their care. It is located in a small storefront on Atlantic Avenue in the shadow of the bridges and downtown Brooklyn, but a peek inside reveals a space covered in cats.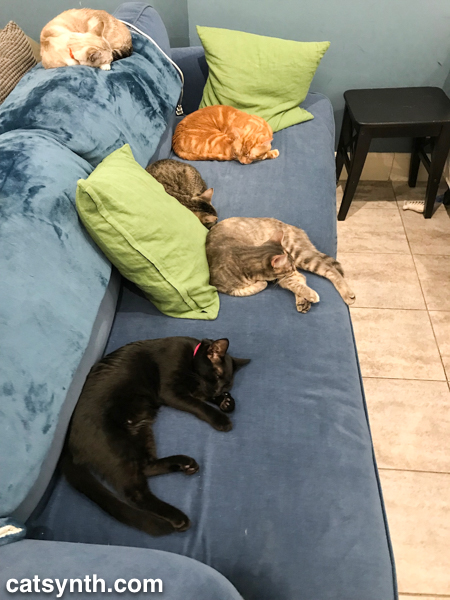 Many were napping, like the line above, but they are also quite playful and affectionate. They are, of course, cats.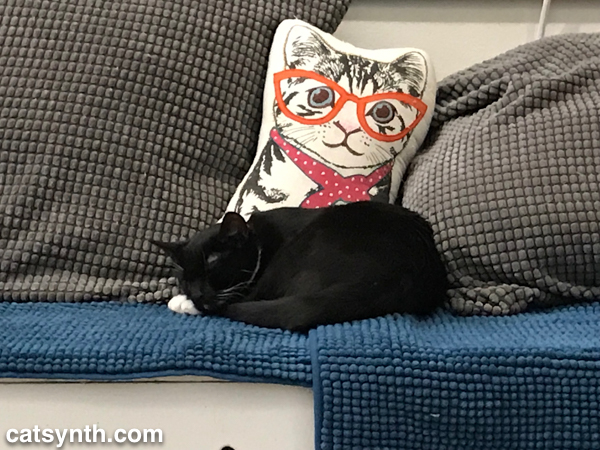 This sweet black kitty greeted me with a nose kisses.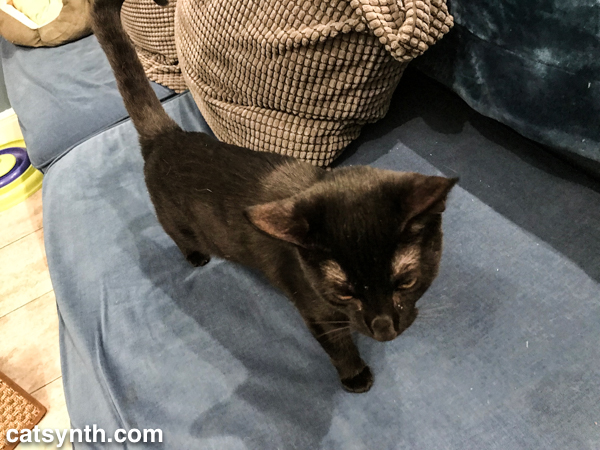 Hilda was perhaps the most playful on this evening, looking visitors in the eyes as she played with various toys. She especially liked this wires dangling from the main table.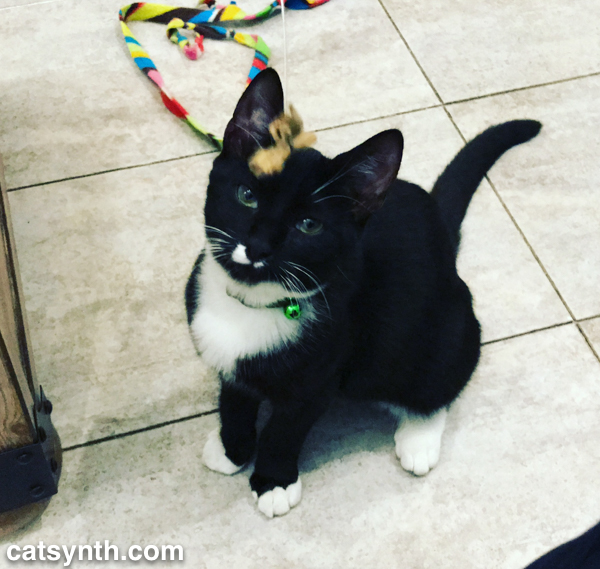 Burton was a big fellow and quite a character. A very friendly cat, he minded me a big of our friend Marlon, aka "the big merp" in Oakland, but with Sam Sam's markings.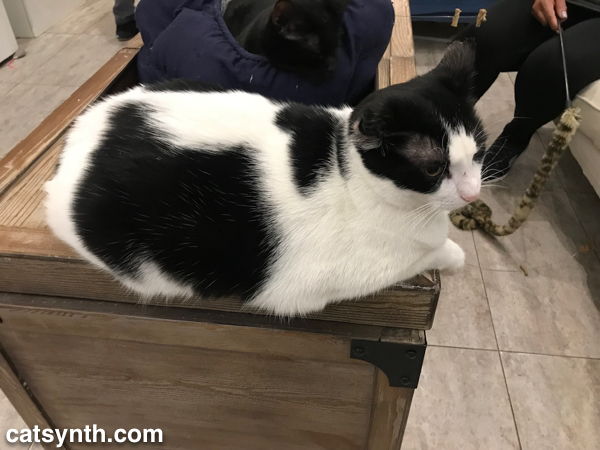 One of the hardest parts of traveling is leaving behind my cats. So having cat cafes is in the cities I visit is most welcome. The change to play with cats, cuddle them, and pet them can brighten the stormiest night.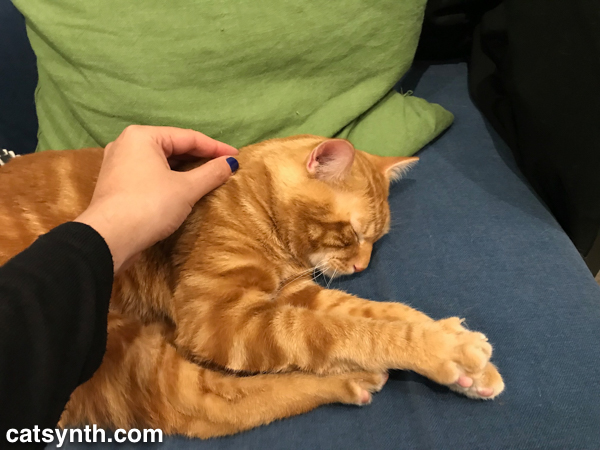 The cats are clearly loved and well cared for, and there are rules for visitors that help ensure a safe and respectful space for them.  Most of these fall under the rubric of "don't be a jerk", but there are also reminders of the fact that each cat has a different level of comfort with human behavior.  If a cat is wary of being pet, respect their boundaries.  If a cat needs a break from human interaction and wants to hide (and I can certainly sympathize with that), let them.  And the result is a place filled with love among human and feline alike, and many cats have found their forever homes through visits to the cafe.
The Brooklyn Cat Cafe is run by the Brooklyn Bridge Animal Welfare Coalition, which is dedicated to finding homes for cats and other animals in their community.  They opened the cafe in 2016.
By our one-year anniversary in May of 2017, the cafe had welcomed over 35,000 visitors — an average of over 95 visitors cuddling with our cats per day — and placed over 250 cats in permanent adoptive homes.
To find out more about the cafe, including visiting, adopting cats, and how to donate or volunteer, please visit their website.