The second of our remembrances focuses on the architect I.M. Pei, who passed away this week. A true champion of modernism worldwide, I have admired his work both from afar and close up.
Perhaps the most vivid memory with his work was from the Suzhou Museum in Suzhou, China. It may not be his best known work, but it is a masterpiece in itself and a love letter to his hometown.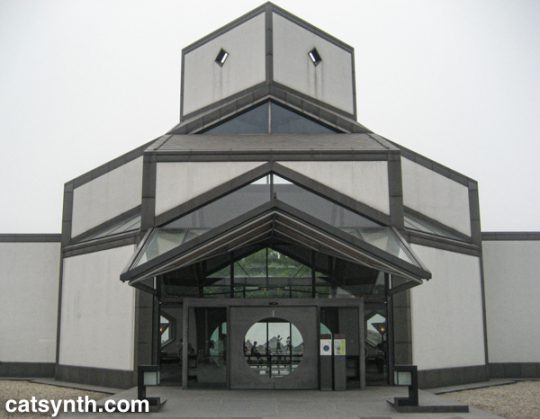 The exterior facade combines Pei's trademark geometry and minimalism with more the more traditional designs and tropes of an adjacent palace and Suzhou's famous gardens. It also makes extensive use of water as an architectural element both inside and outside the building.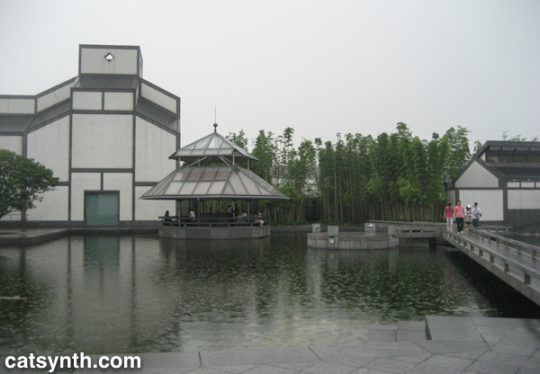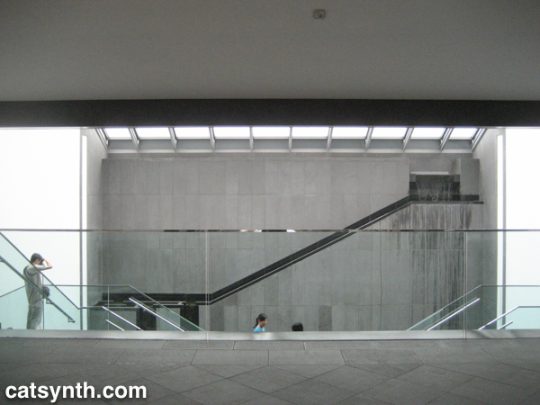 The simple geometric shapes, as well as the use of water, stone, and glass, gave the entire complex a very warm and welcoming feeling, even as the rain came down around me. Inside, the simplicity of the galleries left ample mental space to enjoy the exhibits and artifacts, while the atrium was a work of art itself.
I admire the way he often brought modernist aesthetics and principles to traditional spaces. This is perhaps most dramatically seen in his glass pyramid that anchors the Louvre Museum in Paris.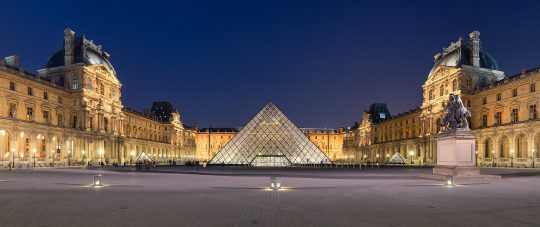 The pyramid is perfect, a stark contrast to the severe facades around it, and perfectly balanced in size and space. While I know many traditionalists have hated on this addition over the years, I for one love it. I am an unapologetic modernist and often find myself sparring with traditionalists even here in San Francisco.
Pei's modernism was intended to integrate with its surroundings, even as it stood in contrast to it. For example, he wanted his stark geometric design for the Mesa Laboratory at the National Center for Atmospheric Research (U.S.A.) to look "as if it were carved out of the mountain".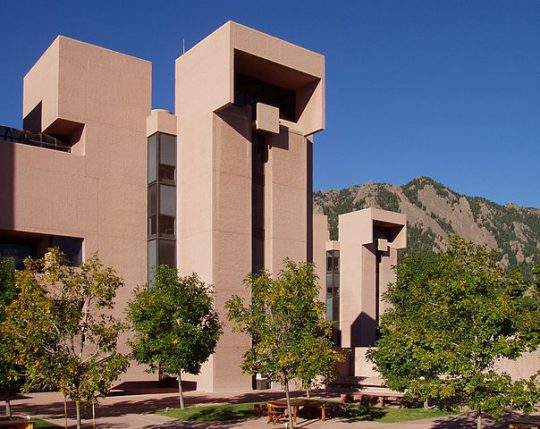 Until reading others' tributes and remembrances, I had forgotten about his role in the Javits Center in New York, a building I am quite familiar with both inside and out. It is a massive and imposing structure but crisscrossed with triangular details that remind me of the Suzhou Museum (built 20 years later). The project was plagued by challenges and controversies, and "during the inauguration ceremonies, however, neither [James] Freed nor Pei was recognized for their role in the project." [source]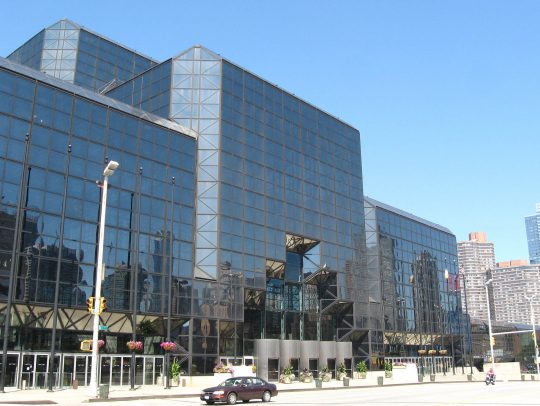 Triangles do seem to be a major recurring theme in his work, and perhaps part of why it appeals to me even within the scope of other modernists. Triangles are powerful and strong, and the often stand out in Western spaces dominated by rectangles. These elements also played a role East Building for the National Gallery in Washington, D.C., a project is loved by many, but similar to the Louvre, criticized by some traditionalists.
The building is a masterpiece of minimalism. Even some of those traditionalist critics have grown to love it in the years since it opened in 1978. And it serves its purpose, both as a home to art and a work of art itself.
The growing popularity of art museums presented unique challenges to the architecture. Mellon and Pei both expected large crowds of people to visit the new building, and they planned accordingly. To this end, he designed a large lobby roofed with enormous skylights. Individual galleries are located along the periphery, allowing visitors to return after viewing each exhibit to the spacious main room. A large mobile sculpture by American artist Alexander Calder was later added to the lobby.[93] Pei hoped the lobby would be exciting to the public in the same way as the central room of the Guggenheim Museum in New York. The modern museum, he said later, "must pay greater attention to its educational responsibility, especially to the young."[94]

https://en.wikipedia.org/wiki/I._M._Pei#National_Gallery_East_Building,_Washington,_DC
Defending modernism, even after a century, remains a tireless job. As we lose champions like I.M. Pei, it falls to those of us in later generations to make sure this beauty is preserved and celebrated.