California is on fire. To our south, the area northwest of Los Angeles that I remember fondly from past visits in on fire, including Malibu and Thousand Oaks. To our north, the devastating Camp Fire has laid waste to much of the town of Paradise, is threatening Chico, and is among the smokiest I have ever experienced. If anything the air quality in San Francisco is even worse than it was during last year's wine-country fires, which were much closer.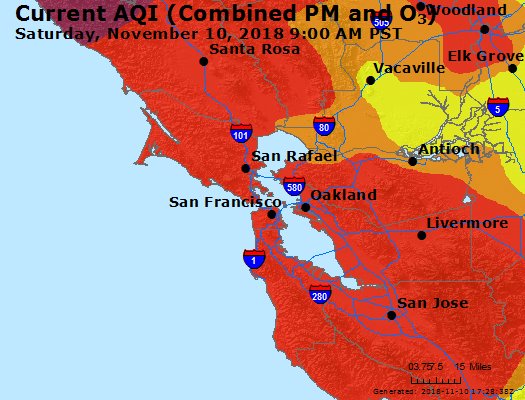 We're mostly hiding indoors during this time, at least as much as we can. Even just opening the patio door for a minute left my eyes watering and nose as if I was just breathing straight out of a charcoal grill. Yesterday, Sam Sam seemed quite distressed as the particulates seeped into HQ (mostly from the main hallway). Today is slightly better, and she is more like her normal goofy self, including showing off her scratch'n'roll.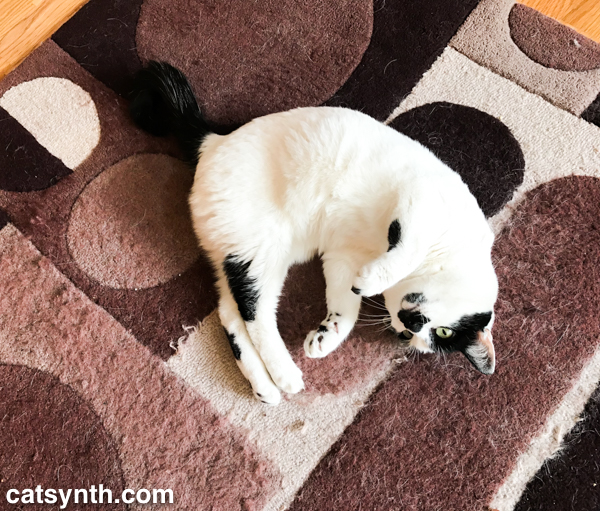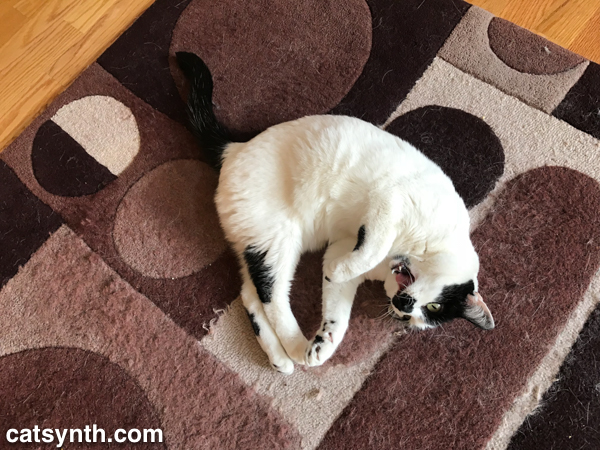 But she still is finding places to hide – if I can smell the smoke, I can only imagine it's much more intense for her. Yesterday, before I left for work, she jumped up on my chest and snuggled in, wanting me to stay and be close. I had to go, but came home as soon as I could after my in-office responsibilities were done.
We do also worry about our pal Marlon in Oakland, who spends much of his time outside.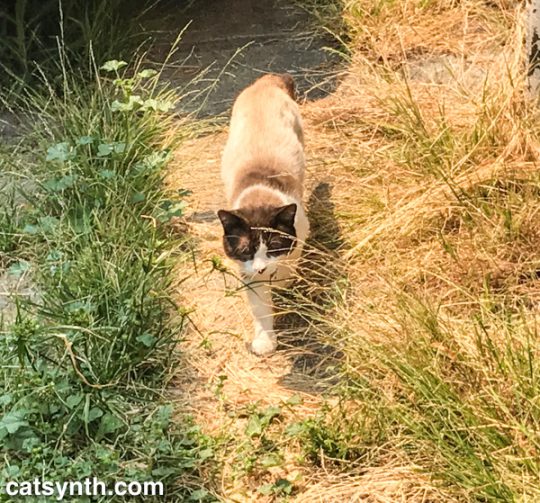 The light from the smoky skies is stunningly beautiful. It's amazing how such beauty can arise from something as awful as this.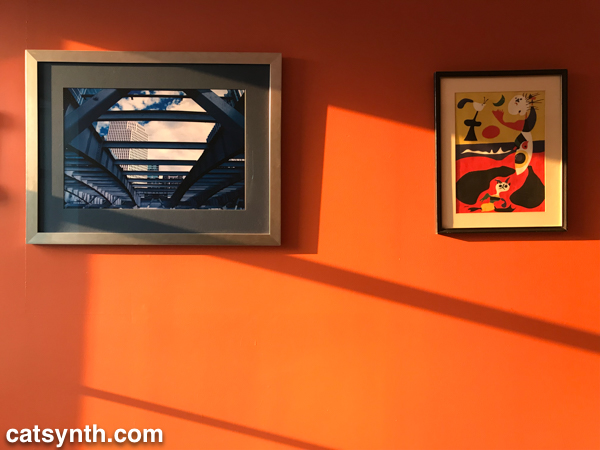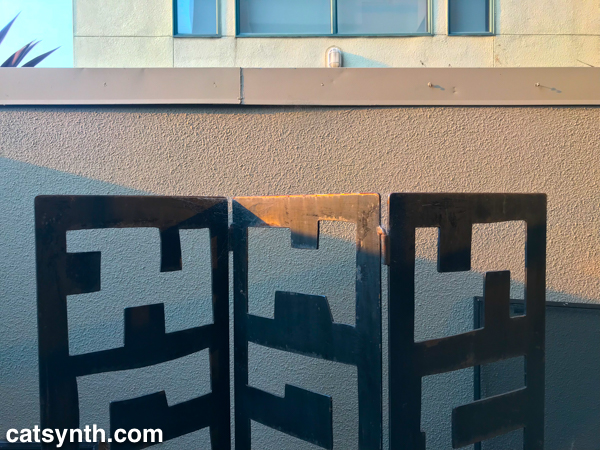 But in all, we need to put our challenges in perspective. I can't imagine the horror and pain people in the fire zones are going through, losing their homes, fearing for their loved ones, and of course their companion animals. The messages I see from people searching for their missing cats, or the heartbreak of not being able to rush home to rescue them, is painful and our hearts go out to them. Other animals, too, of course, as we hear about horses, dogs, and birds.
Both north and south zones have evacuation shelters for those who have small or large animals. In the north, Butte County has set up a line for those who either find and are searching for lost pets in coordination with North Valley Animal Disaster Group.
NVADG is active both in trying to locate and rescue lost pets, as well as running multiple shelters for those with animals. From their website:
NVADG is providing emergency animal sheltering and where and when allowed will evacuate and/or care for animals in evacuation areas.
Animal shelters will be established at:


Small Animal Shelter: 2279 Del Oro Avenue, Oroville. Off Nelson near the County Center and Highway 70.


Small Animal Shelter 150 Airpark Dr, Chico at the Chico Airport
Large Animals should be taken to the Rolling Hills Casino Equestrian Center off Highway 5 in Corning


If you want to donate to NVADG, please consider a cash donation. It gives us the flexibility we need and we will definitely need it! Donate on our website or send a check to NVADG, PO Box 441, Chico, CA 95927.
We certainly hope all the fires around our home state are brought under control soon, and the air returns to normal as well. Then the hard work of rebuilding begins…