Sam Sam is not amused.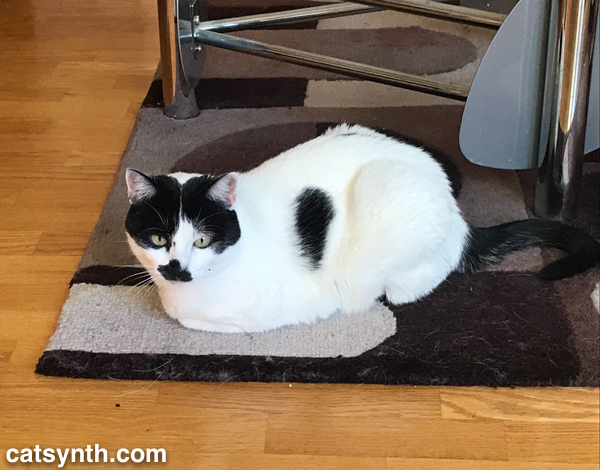 Our feline neighbor is back and enjoying himself on one of the terraces behind CatSynth HQ.  You can see his face through the glass bricks, albeit in a Cubist sort of way.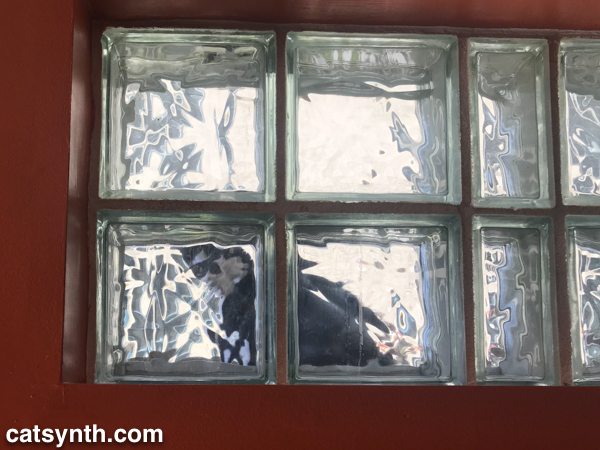 Nothing wrong with his being there.  I for one love to see cats enjoying themselves.  But his presence brings out both Sam Sam's curiosity and territorial instincts, and she was quickly back up on the ledge to investigate – and to assert her territorial claims.  We managed to capture a bit of it in this video.
It definitely makes a bit nervous to have Sam Sam up there, but there really is no stopping a determined cat.  It's also a reminder that I need to replenish that wine rack.  The one bottle that remains is from Armida Winery, whom we featured in a CatSynth video back in June.