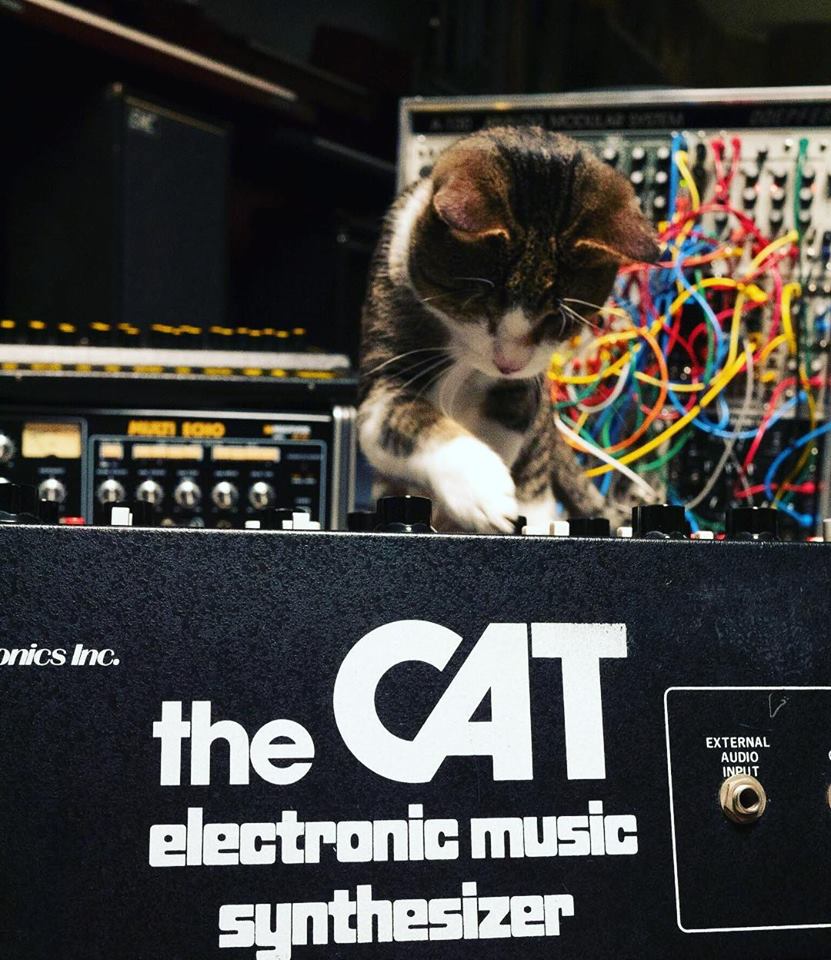 This about as "CAT Synth" a picture as one cat get.  A cute cat playing an Octave CAT synthesizer.  From the Vintage Synthesizer Museum on Facebook.
@catmanofwestoakland brought by Bud a few days ago for play time and modeling
😸
The Cat Man of West Oakland, like the Vintage Synth Museum, is a local treasure.  We hope to feature more of them both in the near future.