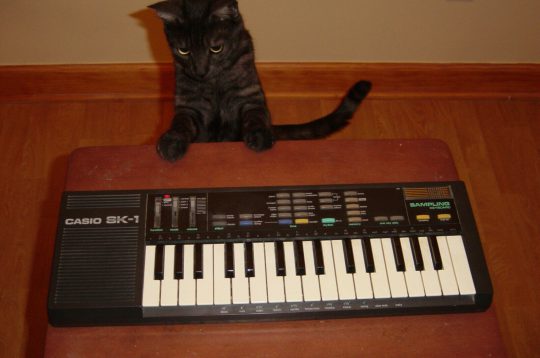 A cute cat contemplates a Casio SK-1 sampling keyboard. Seen on matrixsynth.
"My cat came to look at it (pictured, looking at speaker), when I sampled his name and ran it in demo mode."
We at CatSynth have a soft spot for our own SK-1. I have used it in several live performances over the years.