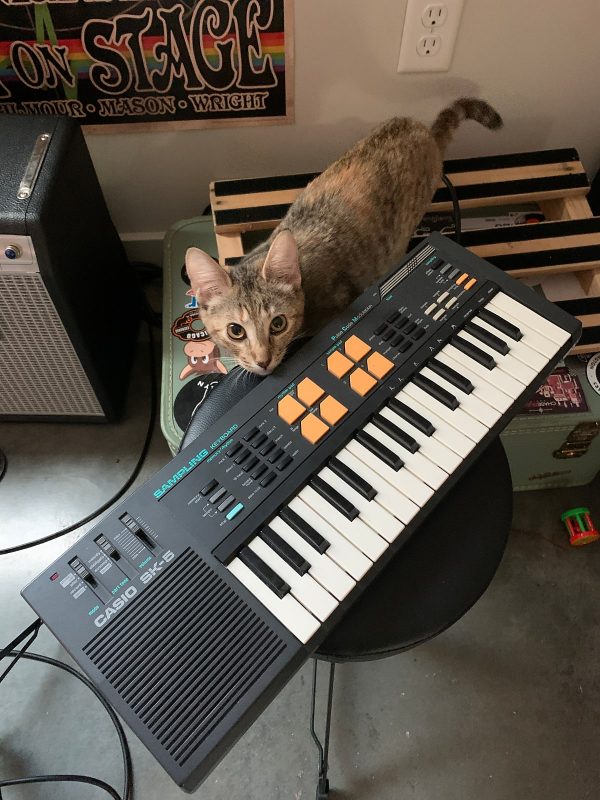 A cute cat positing with a Casio SK-5 sampling keyboard. From an auction, seen on matrixsynth.
via this auction

"kitty not included

works like a charm and has been taken care of very well. has some signs of use but nothing alarming. will need new batteries for sure. perfect lofi sounds. the organs are my favorite."

https://www.matrixsynth.com/2023/01/casio-sk-5-32-key-sampling-keyboard.html
The drum pads on the SK-5 are instrument, and different from the SK-1 and SK-10 that we have here at CatSynth HQ.