We recently joined our friend Serena Toxicat for a visit to Cat Town in Oakland. Our visit was featured in a recent episode of CatSynth TV.
Cat Town is an organization that helps foster and adopt out cats in the East Bay, with a particular emphasis on cats with special needs or those who otherwise have a hard time in a traditional shelter setting. From their official website
Cat Town Adoption Center and RAWR Cafe are dedicated to helping cats in Oakland and the surrounding areas find both foster and forever homes. They are particularly focused on cats with special needs or who otherwise don't do as well in a standard shelter setting.

https://www.cattownoakland.org
The way it works is that you come to the cafe, order coffee and other treats, and then move into the cat area during a reserved appointment time. One initially comes into the bright and spacious open play area, adorned with murals and unique cat furniture depicting Oakland landmarks and local color.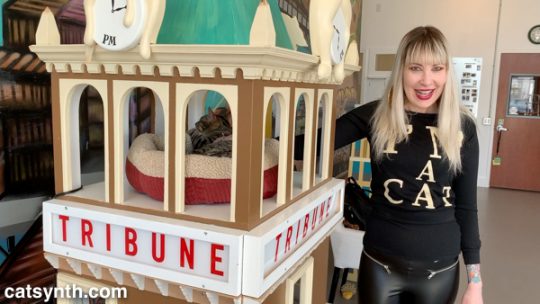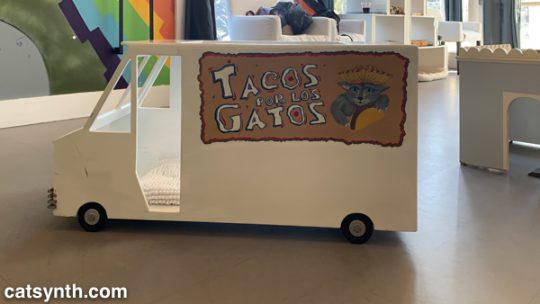 But the cats are the real stars.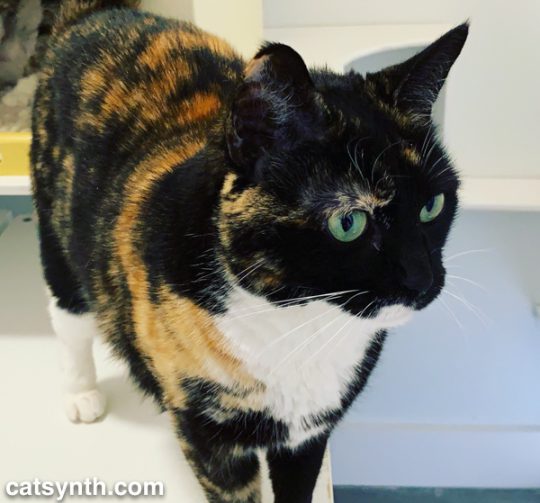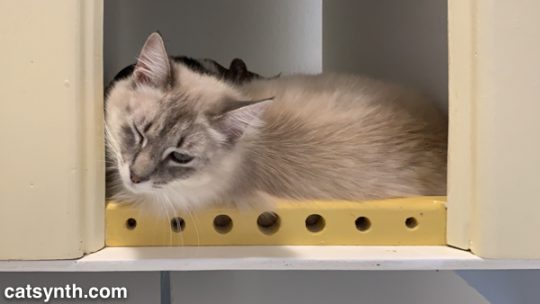 Many of the cats have the "clipped ear" suggesting they were fixed as part of TNR programs for outdoor cats.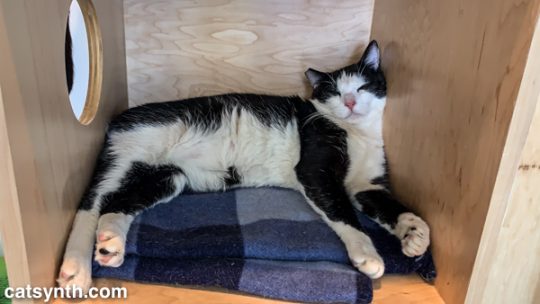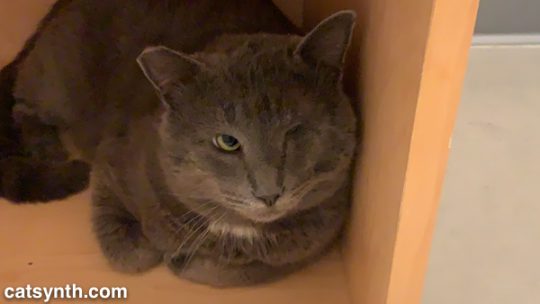 The cats are well cared for, and are doing well in this environment where they receive a lot of individualized attention. In addition to the play area, there are quiet spaces for rest and alone time, as well as a newer second adoption space with rooms for the cats. This space, too, is adorned with interesting feline-and-local-themed murals.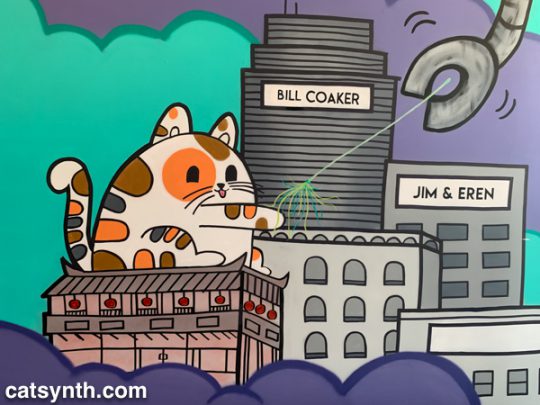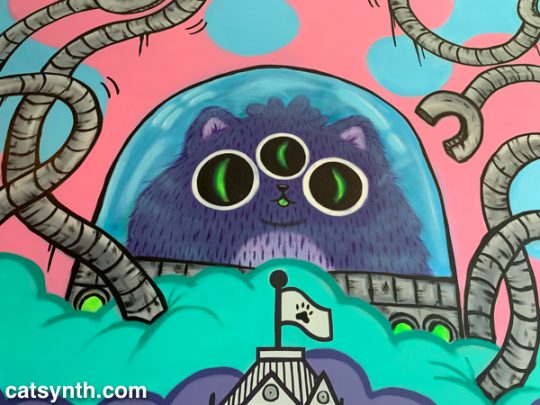 Cat Town works closely with local animal services, as well as Adam Myatt — aka the Cat Man of West Oakland who co-founded the space. We have encountered and supported work documenting the street cats of his neighborhood over the years.
If you are in Oakland or the surrounding areas, we do recommend a visit to Cat Town. Bookings and purchases at the cafe support the cats, and you might end up with a new companion. For more information please visit cattownoakland.org.