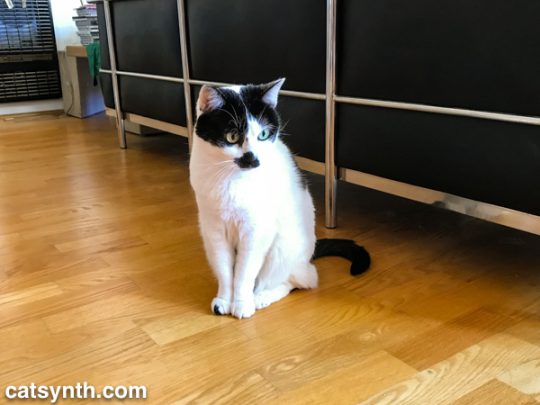 It's a good time to check in with Sam Sam.  Life is good for her at CatSynth HQ, as she relaxes, gets brushed and cuddled, runs around, plays, explores…it's good to be the cat!
Here we see Sam Sam on the upstairs balcony.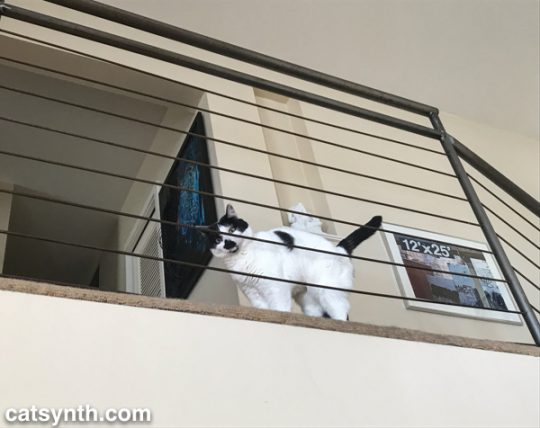 Behind her to the left is a painting/collage by Kasper Rodenborn.  We acquired it at his solo show at Far Out Gallery here in San Francisco last year.  You can read our review of the show and also watch our video (it was one of our earliest on the CatSynth TV channel).
Of course, Sam Sam never misses an opportunity to demonstrate her trademark "scratch'n'roll" move.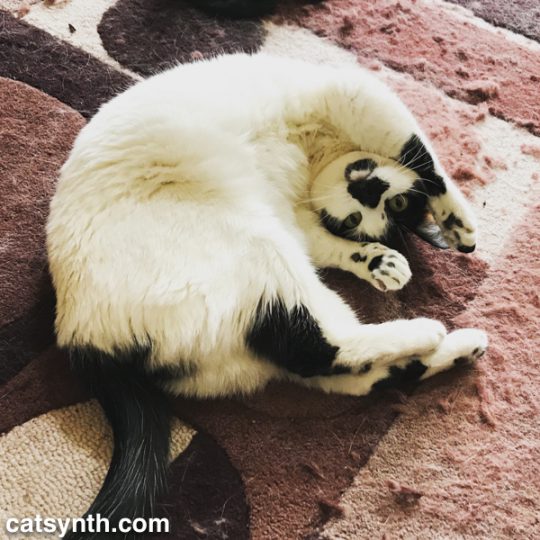 It's irresistible and definitely gets my attention whenever I'm sitting nearby.  She does love getting attention.  For example, her she is yesterday in the studio while I was busy working on our latest synth-demo video.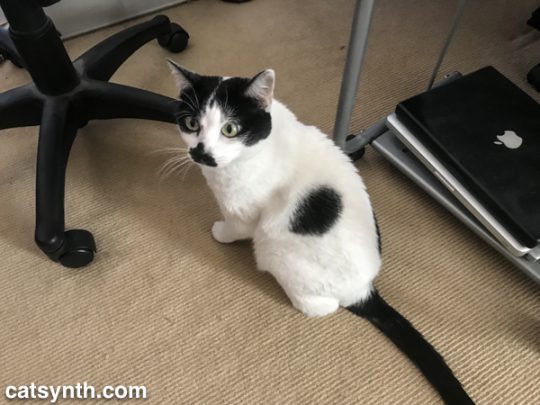 We hope you are all having an enjoyable and relaxing weekend.