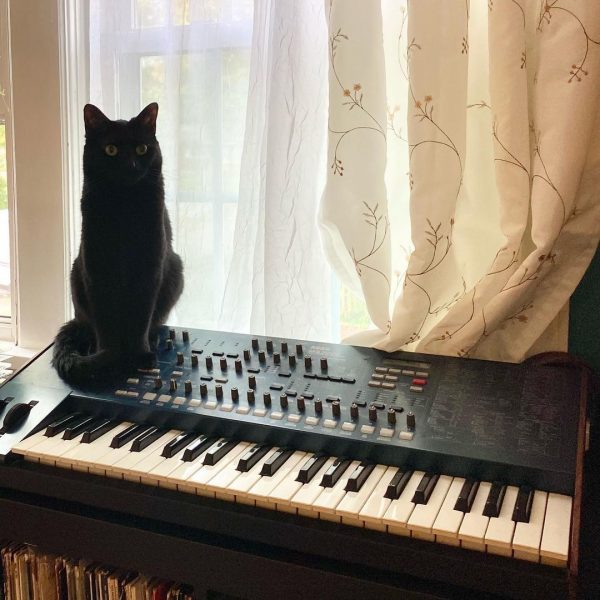 Two beauties today: Mina the lovely black cat, and a vintage Korg MS2000 synthesizer. From synthguy on Instagram.
At least my synths are well guarded. Mina and the MS2000.
The MS2000 is a virtual analog instrument that combines the vintage sounds of the MS series (e.g., the MS-10, MS-20, MS-50) with an equally vintage industrial design, reminiscent of Korg's 1970s keyboards. We know Mina and her human must have a lot of fun playing it.