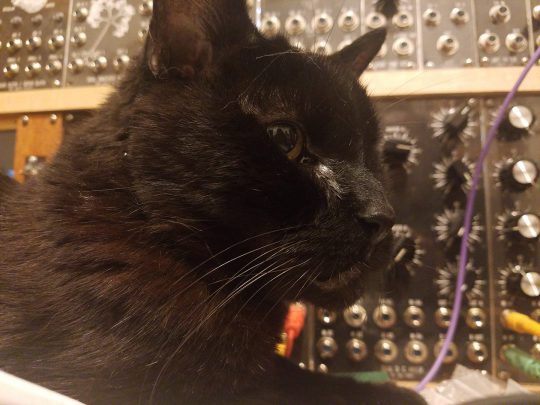 Today we feature this handsome senior house panther with a modular system. It looks it might be a Moog modular! From Teh Autowitch via our Facebook page.
The Mystery Cat! He's around 19 years old, deaf, and very helpful.
We wish the Mystery Cat more years to come is his long life!