It's always about the camera that one has on hand, especially with cat portraits that are in the moment. When Luna jumped on my lap for some affection the other day, the only camera I had was the iPad.
It is lower resolution and optics compared to the iPhone or my DSLR, but pointed correctly it still captures Luna's features and essence.
This morning, I happened to have the DSLR on hand, and Luna was quite well posed. So it was time for an impromptu photo shoot.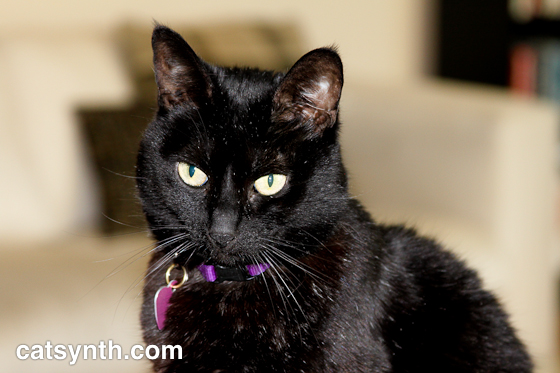 The photos were a good reminder of what the good camera and lenses can do and the "iThingies" cannot. Here, one can control the optics to get a particularly rich and detailed portrait. Of course, it helps that Luna cooperated by staying relatively still, only moving her head into different poses like a professional model.
---
The Carnival of the Cats will be up this Sunday at Life from a Cat's Perspective.
And the Friday Ark is at the modulator.