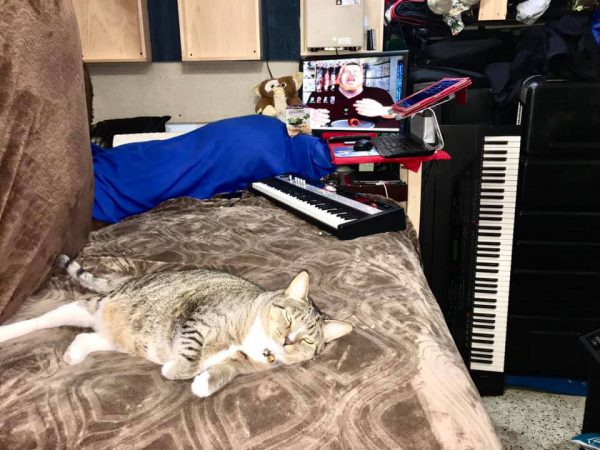 Casio the tabby cat finds a comfy spot in this cozy bedroom studio. By Kris Nicholson via Facebook.
This little bedside studio is designed for me not to get out of bed and it's not just a little music studio but also I can create my computer animations using Poser.

I'm using a Korg microSTATION Music Workstation and iPad Pro loaded with music apps and synthesizer apps and also you can see my cat her name is Casio.